Sachin Tendulkar makes Radical Suggestions for Home and Away Tests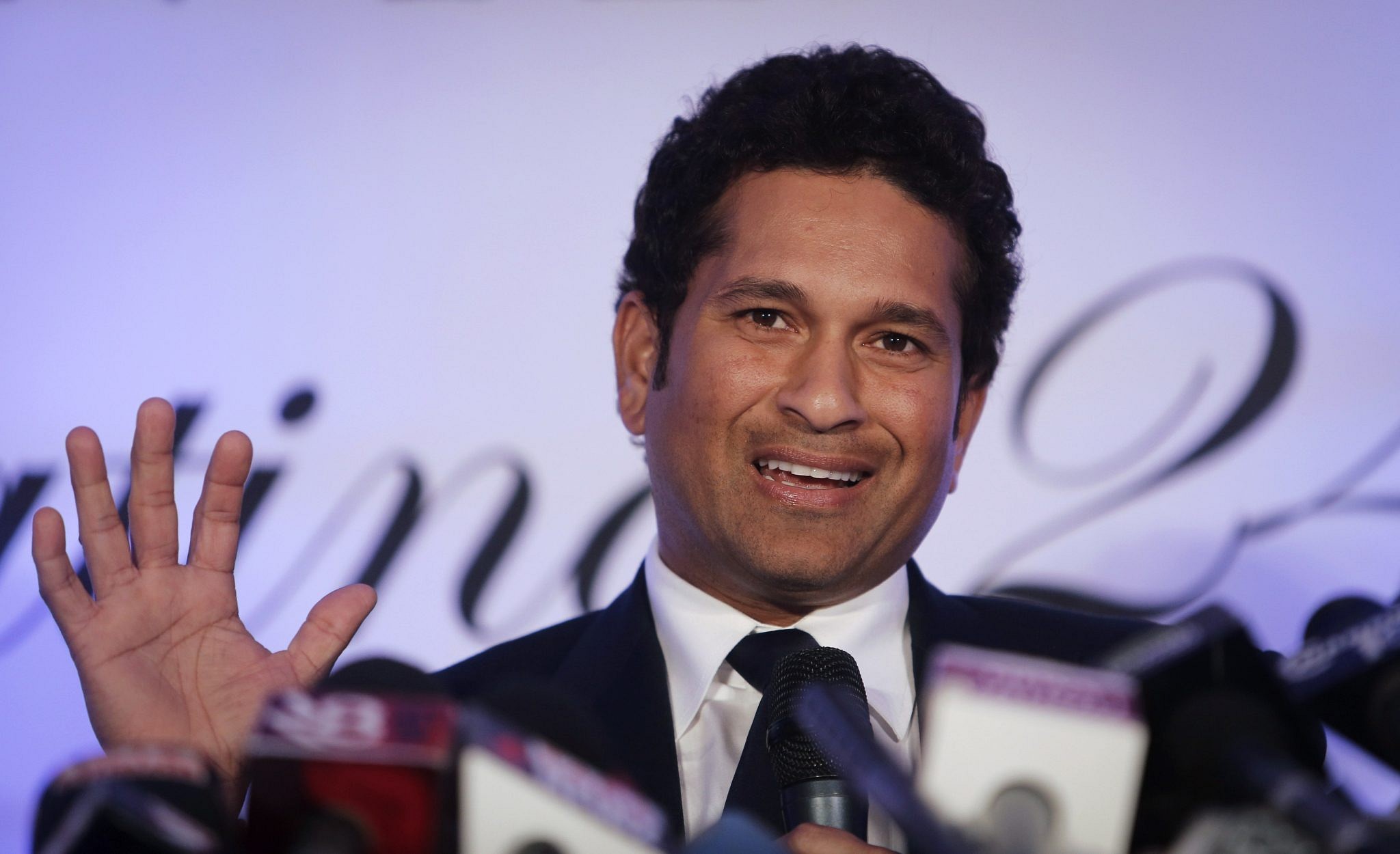 Sachin Tendulkar is a name which everyone listens to when he speaks. And the need to listen also bubbles up when the little master is talking about test cricket. Sachin has made some radical suggestions about how test Cricket can be improved and how a large number of people can be attracted towards watching the longer format of the game.
Bowler friendly tracks build rivalries
One of the suggestions states that the pitches need to be more 'bowler' friendly. Not only in test matches but Sachin feels that even in T20s pitches should aid the bowlers. Recently we have seen a trend of extremely high scoring games.
Talking at the HT Summit, Sachin said, "There is nothing with big totals. But the rivalries took place because the game was engaging; the pitches were more bowler-friendly".
He further added, "The current generation is watching something else! One needs to prepare surfaces where seamers could bowl 5-6 maiden overs. That is what will make cricket exciting. If you want to bring back huge crowds, you need surfaces that allow fairer competition".
Back-to-back series
India is currently leading England 2-0 in the 5-match test series. The remaining matches are to be played in Mumbai and Chennai. Last time when India visited England was 2 years back. Sachin believes that to have an even playing ground and to make the contest more exciting, the series should be back to back with teams playing in each other's conditions. Sachin said, "2 years ago, we played in England. They have lost a couple of players who were there and a few of our players have changed. A fair contest will be when teams play back-to-back series. Then home and away contests become fair as everything remains the same. That way the interest in the England-India series will be there".
Also Read: India bt Pakistan at the Asia Cup
Two pitches in one Ranji Trophy match
Talking about players performing only at home, Sachin gave an interesting suggestion to maintain a balance between the bat and the bowl. "When starting a match (first innings), play on a green top. The openers, you are actually giving them practice (to play abroad). The second string, they must know how the Kookaburra moves, swings."
"In the second innings, get to a turning track. Then there will be a balance between the batsmen and bowlers. Play with an SG ball in the second innings. On less helpful tracks, SG will reverse. On the whole, it will make sure that the toss doesn't decide. It will give only around 10% advantage."
No rivalries affecting Test cricket
According to Sachin, another interesting factor leading to lesser interest in Test Cricket is the lack of rivalries. During the past, rivalries such as Imran Khan-Sunil Gavaskar or Jeff Thomson and Viv Richards or Brian Lara and Glenn McGrath were eagerly waited for. To engage more and more people, active rivalries play a very important role.
---