Salman Khan lives up to his word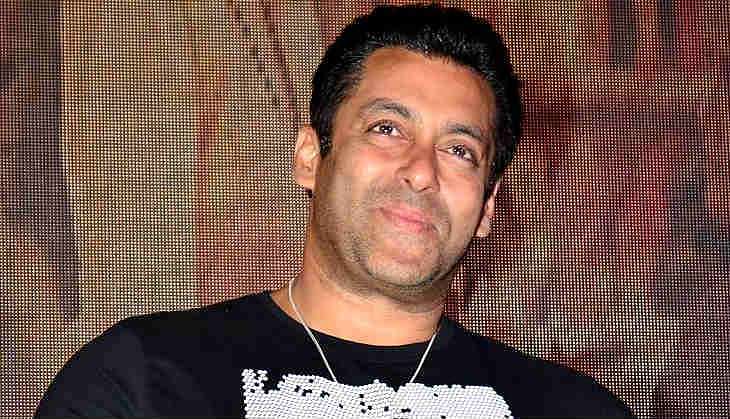 Actor Salman Khan has promised to live up to his word of rewarding all of India's participants in the summer Olympics. Earlier, in August Khan had promised to pay Rs 1.01 lakh to each and every member of India's Olympic contingent.
In an earlier tweet, Salman had mentioned, "As a gesture of appreciation for our Olympic athletes, I will present each one with a cheque of Rs. 1,01,000."
Khan has requested the Indian Olympic Association, (IOA), to furnish him with details of each and every athlete. Incidentally, Khan was also the goodwill ambassador for India at the recently concluded Rio 2016 Olympics. This had created a lot of furore prior to the Games with a lot of prominent personalities questioning the choice to have a Bollywood actor as the goodwill ambassador.
IOA secretary General Rajeev Mehta was quoted as, "Salman Khan sent a letter to me on Monday thanking the IOA for appointing him as goodwill ambassador of Indian contingent at Rio Olympics. He has requested me to send the details of all Indian Rio Olympians like their PAN number."
"He said in the letter he will give Rs 101000 (one lakh one thousand) to each one of them. He is sending cheque in the name of all the Rio Olympians to the IOA so that we can give them to the athletes."
Mehta added, "He is such a big celebrity superstar but he follows protocol. He wants to do his job through the IOA. We are very happy to have appointed him as goodwill ambassador."
With this statement of intent, Khan is ready to show the world that, despite his chequered past, he is a man of his word. This move, when it actually goes through, is bound to go down well with his legions of followers.
This move is also significant in the sense that it seeks to reward each and every 2016 Olympian rather than picking and choosing the medal winners.
---