Virat Kohli ousts Narendra Modi, Salman Khan on Twitter in 2017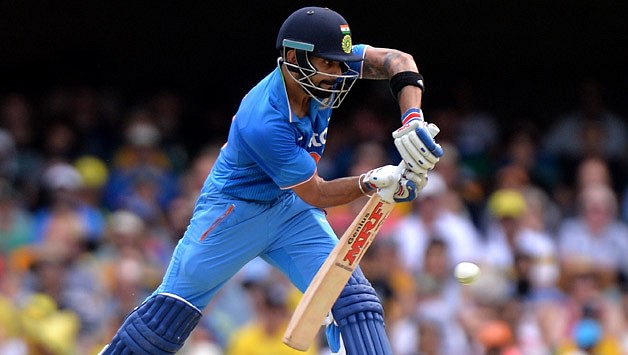 2017 was a brilliant year for Indian cricket, with the Indian team excelling in home conditions to go top of the Test rankings. MS Dhoni gave up captaincy in the limited overs format and Virat Kohli gleefully accepted the captaincy, making it his own.
The terrific season helped the Indian cricketers grow their social media following big time. As 2017 is coming to a close, let's take a glimpse of the most followed celebrity on Twitter.
Indian skipper Virat Kohli who is in a zone of his own overtook  Prime Minister Narendra Modi and Bollywood actor Salman Khan to attain the 'highest follower-growth percentage' on Twitter in 2017.
With Virat Kohli's wedding news breaking out earlier this month and the 15 day long wedding formalities that followed, Virat Kohli's social media reach grew even further
A blend of Cricket with Bollywood combination gave birth to the catchy phrase 'Virushka' that became rife all over the social media after Virat-Anushka marriage.
On the numbers front, Virat Kohli was consistent in all forms of the game as he averaged 50 plus in Tests, ODIs and in T20Is.
He holds the record of scoring 4 double centuries this year.
As compared to last year, Virat Kohli attained a meteoric rise in attracting followers to his credit. Kohli is still behind the most-followed sportsperson, Sachin Tendulkar though.
However, it is just a matter of time that Virat Kohli overtakes all other celebrities in India. A win in South Africa after a 25 year long wait could go a long way in bringing that about
                                      2017    2016           Follower Growth
Narendra Modi        37.5M  24.6M         52%
Sachin Tendulkar   21.7M  13.9M         56%
Salman Khan           28.5M  20.3M          40%
Virat Kohli                20.8M  12.9M          61%
(as on December 4)
---