Sardar Singh questioned by UK Police in Sexual Assault Case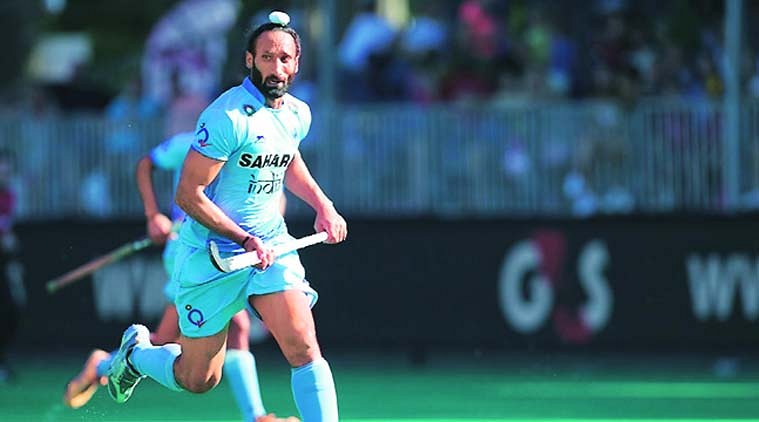 Former Indian Hockey captain Sardar Singh was called up by the UK Police for questioning over a year old Sexual assault case against him. The Yorkshire Police questioned him for nearly 4 hours in Leeds and he was forced to leave the Hockey World Semi Final League midway. He was accompanied by the team manager, Jugraj Singh, and is now scheduled to leave back for London for the all important game against Netherlands.
The sexual assault complaint was lodged by a British Hockey player of Indian origin, who accused Sardar Singh of assault and rape. She also said that Sardar and his family went back on their marriage proposal.
Sardar Singh was questioned during the Hockey World League Semi Final in Antwerp as well, when the British player had accused of physically assaulting her. The complaint was filed with Antwerp police, but Sardar was let go off after an interrogation.
The British player also lodged an FIR with the Ludhiana Police, which formed a Special Investigation Team to look into the matter and then gave Sardar the clean chit.
Due to this very reason, Sardar Singh wasn't included in the Indian Team for the Champions Trophy 2016 in London. The team management had felt that the issue could crop up again and that they did not want any controversies. However, he was drafted into the side for the Hockey World League Semi Final, as the issue had been settled by two different police forces.
The complainant however stands firm on her claims.
"I had filed complaints with the Punjab Police last year but there was no action. After they gave Sardar the clean chit, I decided to approach UK Police and I filed the complaint on Saturday morning with the Leeds Police, which come under West Yorkshire Police. I have filed the video complaint on the offences of rape and domestic violence committed by Sardar from January 2013 to January 2016," the complainant told Indian Express
Team manager Jugraj Singh has rubbished all claims of Sardar Singh being involved in this sexual assault case and has said that Sardar is innocent and is focussing on the Netherlands encounter.
"We told them about the details of the inquiries conducted by Punjab Police and stressed that all the allegations are false. We will fully corporate the police. Right now, though, Sardar and the team's focus is on the game against Netherlands."
---