VR Raghunath to retire from Hockey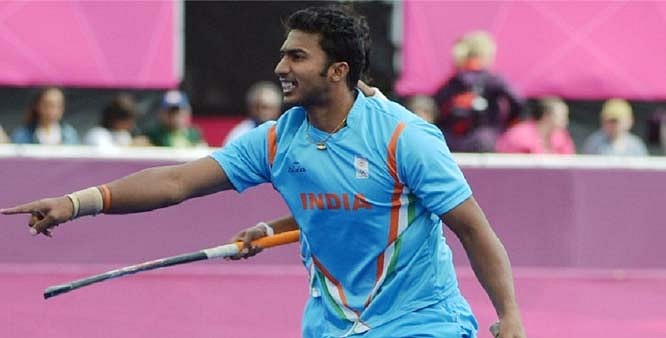 Indian Hockey is in transition phase, and it is of paramount importance that a good balance is maintained between the youngsters and the experienced lot. VR Raghunath, who played a pivotal role in the 2016 Rio Olympics campaign has realised that it is very important to step aside at the right time in order to give the younger generation enough time to settle into the international set up.
He feels that this is the perfect time for him to hang up his boots and let some youngster settle into and excel in his role.
"I will announce my retirement in the next few months. I feel India are on the right track with youngsters and don't miss my services anymore. The signals are very clear. I haven't had a word with coach Roelant Oltmans about it. There is such a good core group now. Being a matured player, I should understand and move on. Mentally, I have made my mind up to call it quits," Raghunath told TOI
Raghunath had opted for a break to spend time with his family and in the meantime the Indian team found a settled defensive unit, which was flourishing in his absence, making his return to the starting XI a tricky affair.
"It was a personal decision to take a break. I had played for India for more than a decade and was busy for 8-10 months in a year. I wanted to spend some time with my family and it was getting difficult. I had actually thought of taking a break after the Olympics last year, but decided to prolong it a bit more," he said.
Raghunath also stressed that he did not regret his decision one bit, as he had made up his mind to spend time with his family, something that he just couldn't do whilst playing for India.
"I have no qualms. I feel I have done my part for the national team. Having played at the highest level for so long, I feel it's time now to enjoy myself playing domestic hockey and foreign leagues with youngsters. If I had continued now, I should have had the mindset of playing till the next Olympics in 2020 rather than just sticking around for one more year. So, it's done now and I have no bitterness with anyone." he added.
Raghunath has featured in two Olympic games in his career and feels that he has a lot of offer to Indian Hockey even after his retirement.
"I will look to pass on my experience to the youngsters now. I have already been working with juniors and giving my inputs at Sports Authority of India in Bangalore. I'm still playing in some capacity, but I will simultaneously do some coaching as I feel my knowledge shouldn't be wasted." he concluded
He had captained the Indian side in his last international appearance.
---