'Scoring against East Bengal means a world for the fans' says Mohun Bagan's Alexander Romario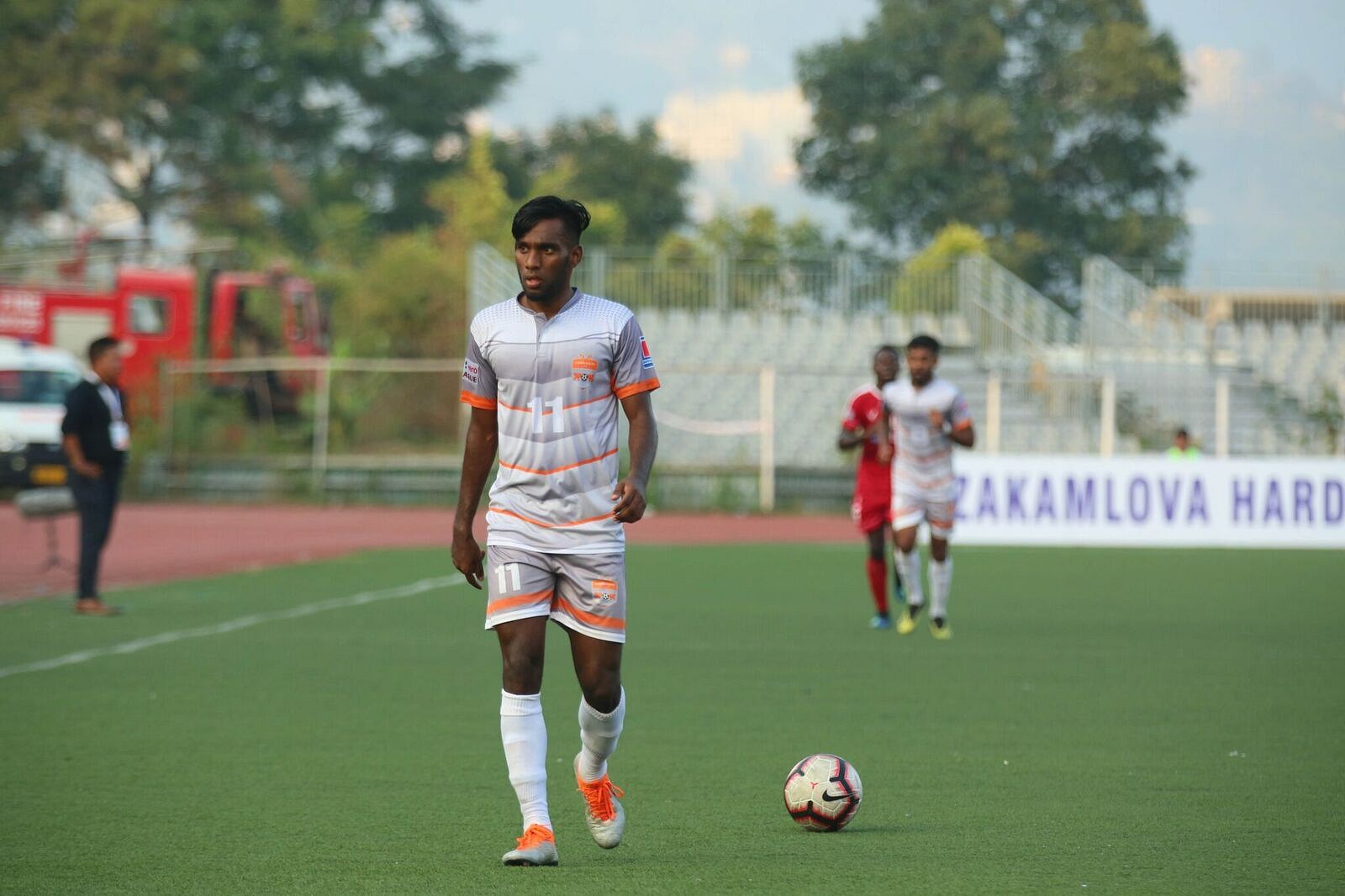 Alexander Romario spoke about the importance of development with Mohun Bagan as he looks forward to the new venture. 
On-loan Mohun Bagan forward Alexander Romario played a huge role in Chennai City's I-League victory last season. He was an integral cog under Akbar Nawas' management and is definitely one of the players who could impress the Green and Red side of Kolkata during his temporary spell.
The winger spent two years at Chennai City FC, making 34 appearances before ending his spell with a winners medal. Additionally, the 23-year-old's prowess to beat defenders with nimble foot and explosive pace also earned the sobriquet of "Namma Neymar Romario" (Our Neymar Romario) amongst the Chennai City faithful. This helped him earn a move to Indian Super League side FC Goa.
He signed a three-year deal with the reigning ISL runners-up and was subsequently loaned out to I-League giants Mohun Bagan for a year.
The SportsRush caught up with the current Mohun Bagan forward for an exclusive interview. Here are some of the excerpts.
Your uncle's impact on your footballing career? 
I was named Romario because of my uncle Draviam. He was inspired by Brazil's Romario and nurtured me throughout my childhood. We watched plenty of games together and played frequently when we were settled in Dindigul.
While walking through the streets, he wanted me to pass the ball and dribble all the way from my house to the ground. His encouragement and passion assisted me to fall in love with football and improved my overall game throughout my career until date.
Which teammate or coach pushed you to success while representing Tamil Nadu U-16?
No individuals pushed me or took me to the next level because I couldn't find one inside my district. I stayed at Dindigul and completed my studies until 7th standard. Dindigul association helped me and wanted me to grasp the opportunity coming my way since nobody else made it big in football from my district at that time.
After this superb period, I had a chance to represent Tamil Nadu Under16. Simultaneously, I was playing with Soosairaj for Arrows FC in the CFA Senior Division. Later I played for Indian bank before representing Chennai City FC. From Tamil Nadu Under16 side, I was in his (Soosairaj) team and he also guided me in a proper way as he was a senior to me.
You joined Chennai City FC. Who was the main reason behind it?
My performances for Indian Bank took me to I-League. Rohit (Owner of Chennai City FC) assisted in a way which enabled me to break into the first team under Akbar Nawas, and both the owner and coach are one of the reasons for my success.
How is the new life at Kolkata and Mohun Bagan?
Tamil Nadu is my home and I felt more comfortable because I had nil language issues. I was able to interact easily with players and not to forget about the owner and manager, who were brilliant to me at Chennai City FC.
It has been a good start at Mohun Bagan. Since I came all the way from Chennai, it took time for me to settle in. But, players have been brilliant to me and it's always fun while interacting with them.
You have already scored against East Bengal while representing Chennai City. You must already be a favourite amongst the Mohun Bagan faithful. What do you feel about Mohun Bagan fans?
Fanbase is huge in Kolkata. It's always crazy as it is one of the historic clubs in India. They will celebrate you to an unthinkable extent when you score against East Bengal because it means a world for them. The game's result against East Bengal is crucial because it is a matter of pride for them. It's also an important day in their calendar year and I will do my best to gain a victory in this fixture and rest of the games, of course.
What's your aim during temporary spell at East Bengal?
I always try to improve my overall game no matter what. This is my individual goal, but it's always down to the collective efforts which could lead a team to glory. We might lose a game during the marathon, but the mentality to bounce back strongly is the key. I'm prepared to play any role in this team according to their demands.
---