Shapoor Zadran expresses his desire to play for Mumbai Indians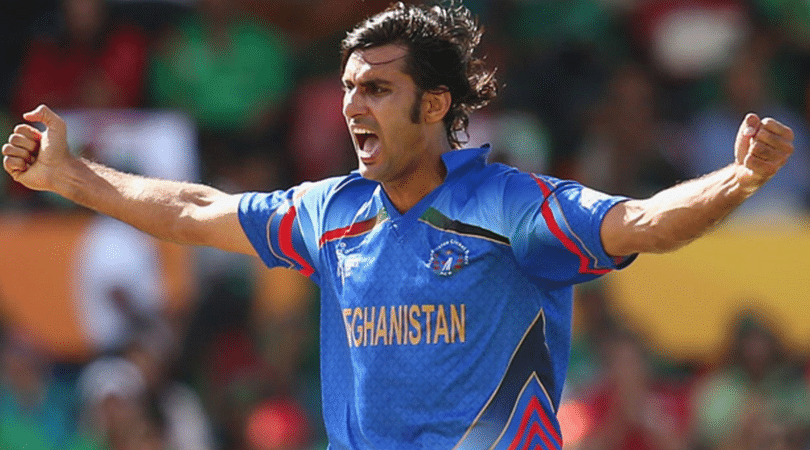 Afghanistan pacer Shapoor Zadran has expressed his long-standing desire to play for the Mumbai Indians franchise in the IPL.
The Indian Premier League is a home to players of various nationalities. The cash-rich league weighs talent ahead of caste, religion or nationality.This is the reason why players from various countries sworm in to take part in the league every year.
In the recent years, Afghanistan players have been on a roll in the IPL, with mystery spinners like Rashid Khan and Mujibur Rahman making an indelible mark. Mohammad Nabi and Zahir Khan are the other prominent Afghanistan players to be picked up by various IPL franchises.
However, there remain a lot of talented players in Afghanistan who still aspire to play in the league but have not got an opportunity yet. One such cricketer is burly Afghanistan pacer Shapoor Zadran who has come out in public to express his desire to play for the Mumbai Indians franchise.
Zadran said, "Every cricketer wants to play in the big leagues across the world and I have the same desire. I am confident of playing in the IPL and the Big Bash during the upcoming season. I would love to play for Mumbai Indians as they are my favourite team."
Fast bowlers are often susceptible to injury and Zadran has had a similar case. After he was ruled out of the national side for almost one year due to injury, he made a comeback in the three-match T20I series against Bangladesh. The pacer bowled decently well picking up 4 wickets in 2 matches.
Zadran says that he has developed a lot of variations and considers himself to be adept at the highest level. "For one year I wasn't in the team. Injuries hampered my progress. But I have developed several skills for T20s during that period. I am focussing a lot on variations as well. But pace remains my primary weapon as batsmen find it difficult to negotiate," the pacer concluded.
---