Sindhu prevails; reaches finals of China Open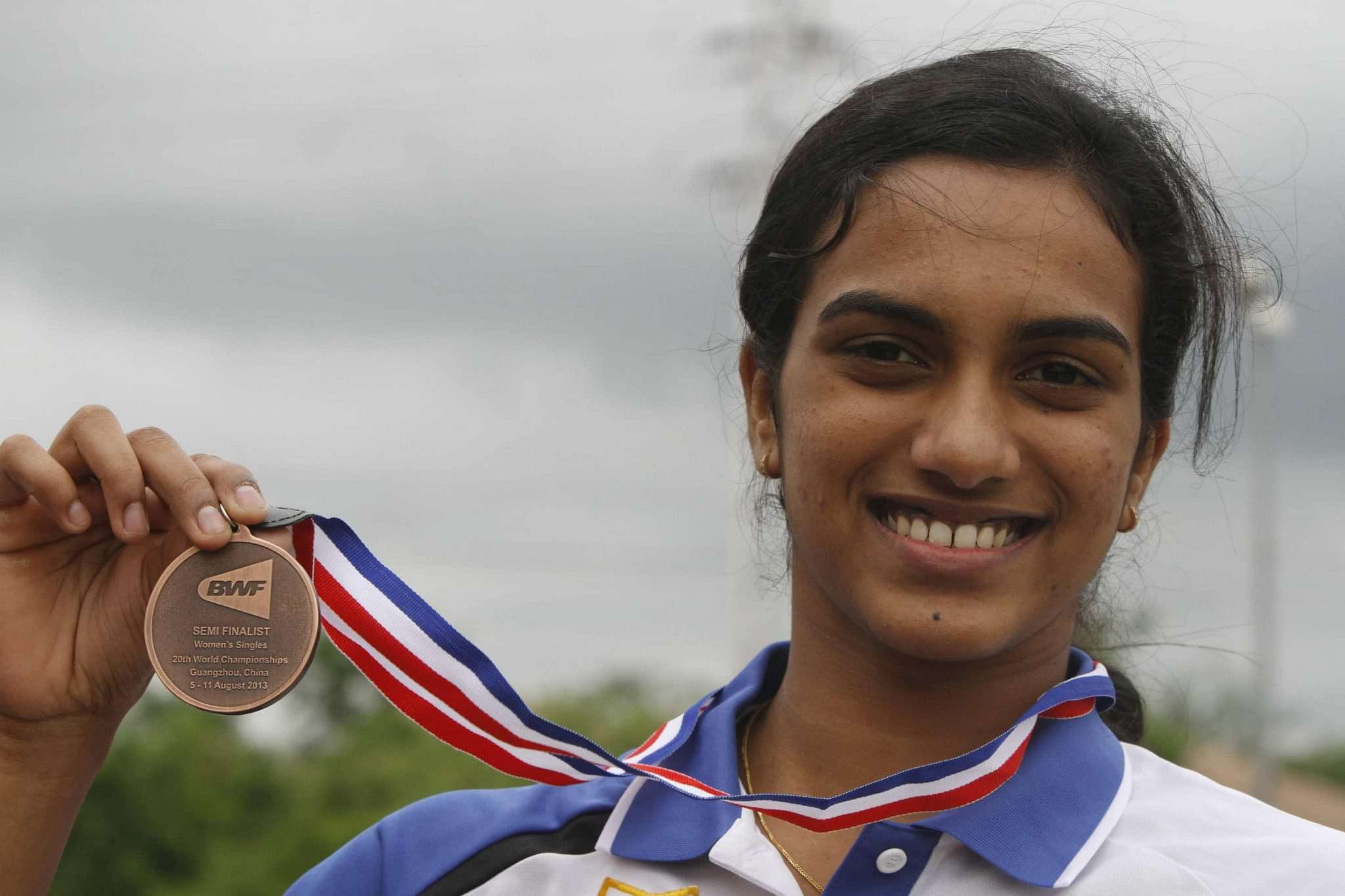 Sindhu overcomes Ji Hyun
In an incredibly exciting encounter, Hyderabadi shuttler PV Sindhu edged past over Korean Sung Ji Hyun. She has now stormed into the finals of the China Open and is on course to her maiden Super Series Premier title.
The seventh seed Sindhu dug deep during her victory, bouncing back from a one set deficit to emerge victorious. The scoreline read 11-21,23-21,21-19 and the contest ran for an hour and 24 minutes. She, thereby registered her 6th victory over the Korean in 9 encounters.
Sindhu has thus far won two bronze medals at the World Championships. However, tomorrow she will be gunning for the title against local favorite and eight seed Sun Yu. All of this for the coveted title and an additional boost of USD 700,000.
Brief match summary
However, things were not looking rosy for the Rio silver medalist. She could not match up with the Korean and was trailing in the entire set and failed to catch up. Ji Hyun ran away with the set with a brilliant display of aggressive badminton.
A shocked Sindhu overcame the odds with a better performance in the second set. She was locked up neck and neck 7-7 with her Korean nemesis when she ran away to a 11-7 lead. Even though Sindhu fought back, Ji Hyun brought up 3 match points soon enough.
Also Read : India China visa issues interrupt badminton series
Showing her true grit and determination, Sindhu bounced back and saved two match points with some brave shots. Thereafter, she would grab the set with a fierce smash to end a long rally.
In the deciding set, the Indian was behind again and staged a miraculous comeback. From 3-7 to 10-9 to 10-11, the match swung ends like a pendulum. Nevertheless, the relentless pursuit by the Indian bore fruit when she took the set 21-18 with a superb cross-court smash.
Chance for maiden Super Series Title
Sindhu had failed at the final hurdle in her maiden Super Series final at the Denmark Open last year. She had lost to the 2012 gold medalist Li Xuerui. The Sportsrush wishes her all the luck for tomorrow's finals and hopes she goes a mile further this year!
---