Sindhu and Saina crash out of the Korea Open 2017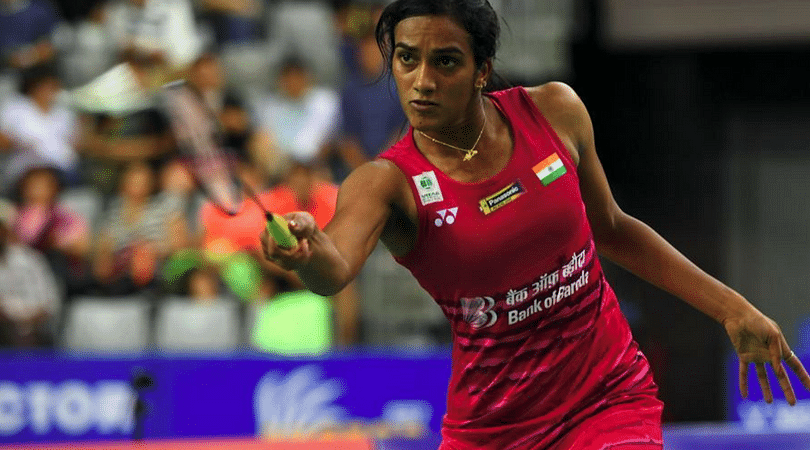 It was a mixed day for Indian shuttler's as both PV Sindhu and Saina Nehwal were knocked out in the 2nd round of Japan Super Series tournament played at Tokyo.
In men's singles K Srikanth and HS Prannoy progressed into the quarter finals while Sameer Verma played well but was knocked out.
In the men's singles K Srikanth took on Hu Y of Hong Kong. It was a dominant display by the number 8th ranked player who played aggressively and never allowed his opponent to comeback into game after a slow start.
Srikanth won the match 21-12,21-11. He will face Denmark Victor Axeslen in the quarter finals.
HS Prannoy took on Hsu J-h of Chinese Taipei. In the first game, HS Prannoy showed his class and played with aggressive intent winning the first game 21-16. The second game was close fought game with both players fighting for each point.
The Indian held his nerves and won the second set 23-21 to progress into the quarter finals.
Sameer Verma lost to Shi Y Q of China. The first game was one sided affair with Sameer Verma dominating the Chinese winning it 21-10. In the next two games, the Chinese youngster Shi Y Q played with positive intent and never allowed Sameer Verma to play his natural.
Shi Y Q won the next two games 21-17,21-15 to set up quarter finals line up with HS Prannoy.
In the women's singles the Korean Open Super Series PV Sindhu took on Okuhara. In the first game, it was neck to neck with PV Sindhu leading 11-9 at the mid game interval. After the break, Okuhara showed her class.
The Korean Open Super Series winner, made lot of mistakes and lost the first set 18-21. In the second game, Okuhara completely dominated Sindhu winning the second set 21-8.
Saina Nehwal took on Olympic Champion Carolina Marin. In the first game, both players fought for each point. At the mid game interval, Saina led 11-9.
Carolina Marin played aggressively after the interval and won first set 21-16. In the second game, it was neck to neck in the starting phases of game but Marin showed her class winning it 21-13.
In mixed doubles, Pranav Chopra and Sikki Reddy reached the quarter finals by beating Kaneko and Yonemoto in two straight games 21-13, 21-17.
While Ranireddy and Ponappa played her best game but could not win against 4th seed Susanto and P Jordan. The Indian pair lost in three sets.
Results
K Srikanth defeated Hu Y- 21-12,21-11
HS Prannoy defeated Hsu-J-h- 21-16,23-21
Sameer Verma lost to Shi Y Q- 21-10,17-21,15-21
PV Sindhu lost to Okuhara- 18-21,8-21
Saina Nehwal lost to Carolina Marin- 16-21,13-21
Pranav Chopra/ Sikki Reddy defeated Kaneko/ Yonemoto- 21-13,21-17
RankiReddy/ Ponappa lost to Susanto/ P Jordan- 27-29, 21-16, 21-12
---
Share this article