Structural changes recommended by Justice Lodha Committee that will affect BCCI deeply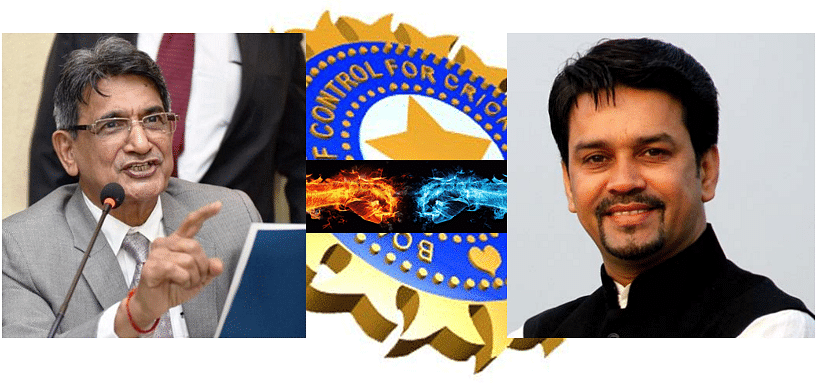 Lodha Committee was set up on the backdrop of a major spot fixing scandal, a couple of years back. Dissatisfied with BCCI's functioning, Lodha Committee has been passing on a few recommendations. Currently, the war between Lodha Committee and BCCI has heated up. This has led to a possibility of a major overhaul of the system. Here, we analyse the 5 major recommendations of Justice Lodha Committee that will have a deep impact on the running of BCCI.
BCCI should come under RTI act
Why should BCCI come under RTI? It's because BCCI is using the name 'India' for its team. The Board is responsible for selecting a team that represents India in the international tournaments. Hence, the board has to comply with Chapter IV (Unethical Practices in Sports) and Chapter IX (Applicability of Right to Information Act)
Why hasn't BCCI come under RTI until now? BCCI is registered as a private entity in Tamilnadu. Moreover, the board has not been getting any funds from the government. Because of these reasons, it was treated a private entity and not government body.
Justice Lodha Committee's recommendation that BCCI should be included in RTI seems to make more sense considering the insane amounts of money and emotions involved with the game.
Giving ads a break
Ads can be irritating at times. More so, when the game is paused just for the purpose of playing out advertisements (such as Strategic Timeouts in IPL).
To put an end to this practice, Lodha committee has suggested to restrict ads to just drinks break, tea break and lunch. At other times of the game, ads should strictly be avoided. This will certainly put a dent in the huge advertisement revenue that each game will earn. Moreover, during these long intervals, the TV sets generally tend to remain switched off and it's only in the middle of overs the visibility of ads are maximum and command a premium price. Hence, television channels will quote for a significantly low contract fees and board will take a hit in its revenues.
While there is no doubt Strategic Timeouts have to be removed, this suggestion seems a bit too harsh.
Legalization of betting
In India, betting and gambling is a state subject and is legal in several states whereas banned in several other states. Lodha Committee has a liberal view on this.
The committee wants to clearly distinguish the fixing and betting. While it wants to criminalize the former, it recommends to legalize the latter. Justifying the recommendation, Justice Lodha said betting was a $ 400 billion phenomenon practised worldwide and lawmakers in India should enact laws to legalise it. This will bring in huge revenues for the governments.
Legalization will only bring what's happening in the dark to light and ideally should be implemented now. Better late than never.
No BCCI office bearer can be a government servant
This recommendation has had the maximum opposition from BCCI. Most of the top officials at BCCI are/ have been powerful politicians.
Justice Lodha laid down the rules for new BCCI office bearer as follows: "As regards the office bearers of BCCI – president, VP, secretary, joint secretary and treasurer – certain eligibility criteria has been fixed. He must be an Indian, he must not be above age of 70, he must not be insolvent, he must not be a minister or government servant, and who has not held office in the BCCI for a cumulative period for nine years."
However, Supreme Court on June 29th 2016 clearly said it was not against politicians being part of BCCI as long as the activities of the board promoted development of the game in the country.
Lodha Committee probably missed a trick or two in this by being too harsh.
Removal of BCCI top brass including Anurag Thakur
For not complying with the structural reforms and disobeying the Supreme Court on multiple faces, Lodha Panel has sought the apex court once again to remove the BCCI top brass.
"If the BCCI thinks that they are law unto themselves, then they are wrong. They have to comply with the directions of the court," the bench headed by Chief Justice T S Thakur said.
"You (BCCI) are behaving like Lords. Fall in line otherwise we will make you fall in line," the bench said, adding that, "BCCI is bringing the system to disrepute by not following the directions".
---