Top 5 Players from the Premier League So Far !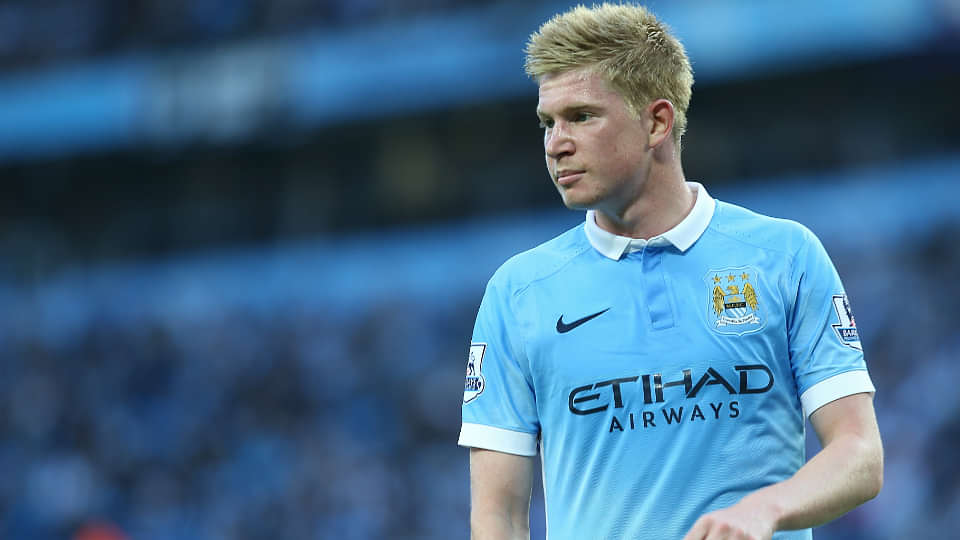 The Premier League never fails to entertain us and this season has been no exception. Before the season began we were wondering how the newbies Conte and Guardiola will compete against likes of Wenger, Mourinho and Klopp. While Conte has had mixed results, Guardiola has reigned supreme winning all his matches comfortably so far. (Top 5 Players from the Premier League)
But like always it is the players who have really stepped it up this season. Some players like Walcott and Sterling have silenced their critics while the brilliance of Zlatan has finally arrived in England.
But who have been the best players of the Premier League so far? Read on to find out !
5) Diego Costa
Diego Costa was a crucial component of the title winning Chelsea team two seasons ago. At the time he was one of the deadliest strikers in Europe and his aggressive on field antics were swept under the carpet.(Top 5 Players from the Premier League)
But he had a tough second season as his antics took up more news rather than his on field performances. His disciplinary record took the front seat as the media went hard at him so much so that he considered moving away from England.
But Conte has managed to bring the best out of Costa again as his displays this season has been highly encouraging. Now he needs the rest of the team to raise their individual games to bring Chelsea back in to the title picture.
4) Zlatan Ibrahimovic
For years the English media hated the sight of Ibrahimovic. They cast him off as a flat track bully who was in love with himself. But Zlatan has silenced the English media by immediately proving his worth at Old Trafford. (Top 5 Players from the Premier League)
He scored on his Man Utd debut and then scored two more on his Old Trafford debut as the legendary Swiss proved that he still has what it takes to succeed at the very top. He was just strutting brilliance wherever he went as United made a superb start to the season.
But things have not been great since their defeat to Man City and Manchester United will now look to Ibrahimovic to inspire them and drag them out of this hole. It may have been late in his career, but Zlatan has the chance to rule England this season.
3) Alexis Sanchez
Arsenal are playing some sumptuous football as of late and their talisman Alexis Sanchez is right at the heart of it.
Handed a new shirt number and a new role as a center forward, Alexis had a quite start to the season but has now started to put in some brilliant performances for his team. His second season was slightly disappointing after his sensational debut season which led to some criticism towards him.
But Sanchez has put that behind him as he has taken on the mantle to lead Arsenal from the front this season. If Arsenal need to win something big this year, they will need their Chilean superstar to fire them to glory. (Top 5 Players from the Premier League)
2) Sergio Aguero
With the best goals per minute ratio in the history of the Premier League, Sergio Aguero has now become one of the greatest strikers to have played in England.
Right now at the peak of his powers, Aguero will know that he has a huge part to play as Pep's City will be looking to challenge on all fronts this year. His goals will be of huge importance as City will be looking to their talisman to provide inspiration.
Already a legend at Manchester City and one of the best players in the world, Aguero will now have his sights set on firing City in the Champions League and establish himself as one of the all time great strikers of his generation.
1) Kevin De Bruyne
What were Chelsea thinking when they let KDB leave them three years ago?
After a huge move to Manchester City, KDB had a good first year in England. He showed glimpses of his enormous potential and his link up play with Aguero was promising for the City fans. (Top 5 Players from the Premier League)
But he has gone up level which led Pep to call him second best to only Messi right now. When Guardiola gives you such praise then you know that KDB is a very special player. Consistency is what KDB will need to achieve as he will be at the heart of everything Man City will try to achieve this season.
With age on his side, KDB has all the tools to become one of the greatest players to have ever graced the Premier League.
---