5 players that could leave Manchester United in the summer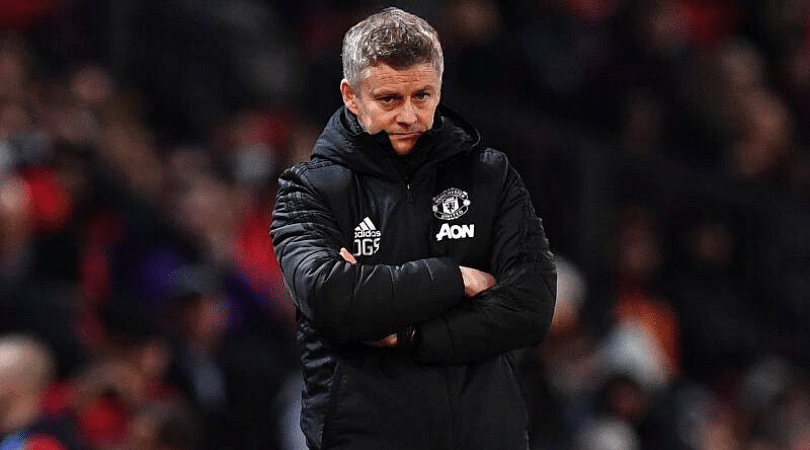 5 players that could leave Manchester United in the summer. The Red Devils are expected to bring in new faces which could see a few old names depart.
Despite a slow start to the season, Manchester United hit their stride just before the premier league was postponed following the coronavirus breakout. Should the league resume, United will back themselves to a top 4 finish in the league and impressing in the FA Cup and the Europa League.
Also read: Real Madrid set to offer disgraced star to Chelsea following coronavirus row
The Red Devils' recent signings have all had various degrees of success with the club. The fans will expect the side to continue their recent run in the transfer market with a few more signings in the Summer transfer window.
However, while some players have established themselves as key proponents of the squad, there are some that are more than likely to make space for the new faces in the squad. Today we will look at the 5 players that could leave Manchester United in the summer.
Marcos Rojo
Marcos Rojo has only made eight league appearances since the start of the 2018/19 season. The fact that the Argentine was shipped out on loan to Argentine side Estuidantes LP in January is evidence that he doesn't feature in Solskjaer's plans.
Manchester United have a horde of defenders that they have no use for. The likes of Rojo and Phil Jones could very well be on their way out this summer.
Harry Maguire and Victor Lindelof will very likely reprise their centreback partnership. While Eric Bailey and Chris Smalling act as their back up.
Jesse Lingard
The arrival of Bruno Fernandes has limited Lingard's appearance in the side post January. While Fernandes has immediately made his impact felt with the side, Lingard has failed to register a single goal or an assist in his 20 Premier League appearances so far this term.
With United reportedly in the hunt for either of James Maddison or Jack Grealish, his first team chances will all but dry up.
Both him and Andreas Pereira have failed miserably at the club despite being presented with several opportunities this season. They are very likely to have their bags packed by the time the summer transfer window comes around.
Alexis Sanchez
Manchester United believed they pulled a coup when they brought in Alexis Sanchez from Arsenal. However, his time at the club has been forgettable. 5 goals in 45 games is surely not worth a reported £400,000 a week in wages.
The Red Devils have currently shipped him out on loan to Inter Milan where both clubs contribute towards his salary. However, one goal in 10 league appearance in the Serie A have left a lot to be desired.
United will want to offload him in the summer and free up their wage bill. The problem here is will United find any willing buyers?
Juan Mata
Juan Mata has been a faithful soldier for Manchester United. However, in recent times he has become a bit part player with younger players taking up his role. Much like Lingard, his usefulness to the club will reduce that much more with even more arrivals in the summer.
In his limited appearances for the club this season, Mata has shown that he may not be the same player he once was but he is still capable of producing magic moments.
It is in his best interest to leave the club in order to pursuit more football as he reaches closer to the end of his career.
Paul Pogba
Paul Pogba was Manchester United's top scorer last season. This term however, he has been reduced to just 8 appearances due to injury.
While the World Cup winner has been a standout performer since his arrival from Juventus, he has also been a controversial figure; largely due to his agent Mino Raiola who has constantly stirred the pot this season with his statements regarding the Frenchman.
There have been reports that Pogba wants to sign a new contract with the club following their recent resurgence. However, it will come as no surprise to anyone if he decides to move to either Real Madrid or Juventus in the summer.
Click here for more football news
---