Top Five WAGS of World Tennis !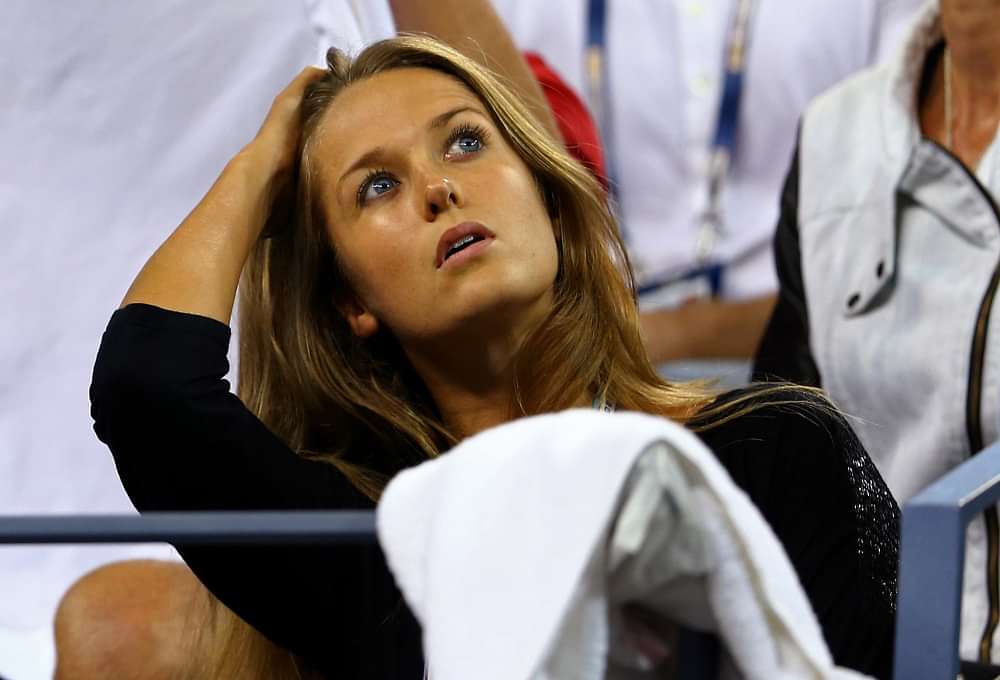 It is not easy to be the better half of a global tennis supertar. There is already a lot of media scrutiny and public pressure on the players which translates on to their respective families as well. (WAGS of World Tennis)
But then again there is a lot of glamour involved when you are a global icon. And you can be sure that the tennis industry is not short of glamour.
Here is a look at some of the most glamorous WAGS of World Tennis !
5) Nicole Scherzinger
One of the worst kept off the court secrets today was exposed when singer Nicole Scherzinger sat court side for Bulgaria's Grigor Dimitrov.
Apparently the two started hitting it off after Dimitrov ended his two year relationship with Maria Sharapova in July 2015. (WAGS of World Tennis)
Last year a source told The Sun newspaper: 'They're completed besotted with each other. But they've been careful not to be pictured together because they don't want the pressure of the relationship being in the public eye.'
4) Jelena Djokovic
The Djokovic's have a modern day love story to narrate! Both Novak and Jelena were childhood sweethearts, who married in July 2014 and had their first born son later that year. (WAGS of World Tennis)
After her wedding, Jelena said, " I was just so happy and probably being pregnant makes it quite difficult to control the emotions. I am so blessed to have him in my life. I couldn't ask for a better partner than him."
Jelena, who has a Business Administration degree and a Masters in Luxury management and services, is director of the Novak Djokovic Foundation.
3) Mirka Federer
There probably isn't a more loved and respected couple in world tennis than the Federers ! While she may be the wife of a legendary tennis player, Mirka is a force to be reckoned with in her own right.
She met Roger in the 2000 Summer Olympics and later on retired two years due to a foot injury. (WAGS of World Tennis)
Incredibly they have two sets of twins, two daughters and two sons ! On Twitter Roger wrote, "Mirka and I are so incredibly happy to share that Leo and Lenny were born this evening!"adding the hashtags 'twins again' and 'miracle'.
2) Marta Tornel
Marta Tornel is the long time girlfriend of Spanish star, David Ferrer. (WAGS of World Tennis)
Ms Tornel does not like to be in the spotlight but she continues to be a pillar of great strength for David. Her twitter is always active whenever David is playing on court.
Marta Tornel also has a degree in Optometry and works in her family optical store in Benifaio in Spain.
1) Kim Murray
Dubbed as the Scottish Wedding of the Century, Andy Murray and Kim Sears tied the knot in April 2015.
The couple had their first born later that year. Known to be very vocal in her support for the new world number one, Kim always had the time to laugh at herself for her eccentric antics.
With a flourishing business venture by her side it is fair to say that things are looking good for the Murrays these days !
---