Top Football Agents: Ranking The Five Best Football Agents In Europe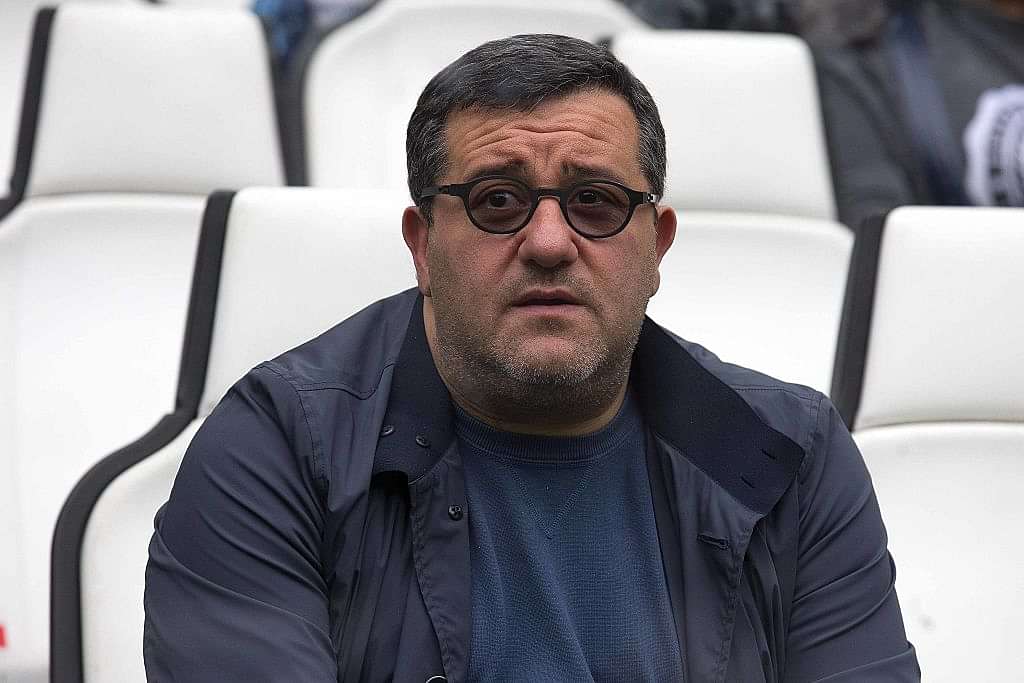 The most influential and sought after names in the arena
Across the last string of years, football has become more than just 22 men chasing after a ball. With massive telecast deals being signed and a colossal influx of money in the game, clubs have been equipped with gargantuan amounts to invest in worldclass names.
Momentous transfer fees have been witnessed in the biggest leagues in the world with Chelsea's recent 220 million spending spree being a testament to the fact. Owners and clubs have been all too willing to break the bank and rope in names who can rein in consummate success for their sides.
Europe in particular has become a hotbed of such transfers with leagues like the Premier League, Serie A and La Liga not shying from opening the strings of their purses. The ever flowing stream of money in these leagues has prompted footballers to opt for revered football agents, ones who can seal them their dream transfer.
Ranking The Five Best Football Agents In Europe
Jorge Mendes
The 54 year old is said to have contracts exceeding one billion dollars up his sleeve. With players like Cristiano Ronaldo, Angel Di Maria, Diego Costa, James Rodriguez, Bernardo Silva all on his books including Tottenham head coach Jose Mourinho, Mendes' list of clients is extremely alluring.
Mino Raiola
Often touted as Mendes' competitor, Raiola has managed to garner an extremely illustrious pile of footballers as well. Despite his petulant nature, he's managed to broker through some hefty deals owing to his penchant for money and ability to sweet talk clubs.
Paul Pogba, Erling Braut Haaland, Matthijs de Ligt, Zlatan Ibrahimovic, Justin Kluivert, Mario Balotelli, Romelu Lukaku and Gianluigi Donnarumma are amongst the names who have opted for Mino's services.
Jose Otin
He might not have a global base of players but Otin has over the years emerged as the focal point of football in Spain. He's run transfers in the La Liga with the Madrid agent running the Bahia International agency
Otin is currently responsible for Dani Ceballos, Bayern Munich's Javi Martinez, Mikel Merino, Vitolo, Asier Illarramendi, Pedro, Raul Garcia, Jesus Navas and Nacho Monreal.
Volker Struth
Spearheading moves in the Bundesliga, ardent viewers of the Bundesliga are well versed with Struth and his talents. Toni Kroos, Dayot Upamecano, Marco Reus, Suat Serdar, Niklas Stark, Luca Waldschmidt and Amadou Haidara have all handed over duty to Struth to see him do business upwards of 450 million dollars till date.
The company also scouts and represents many academy players at some of the world's biggest clubs.
Jonathan Barnett (Stellar Group)
Akin to Mino, Barnett has a decadent personality as well. Responsible for Bale's behemoth switch to Real Madrid, Barnett deals in manifold sports including boxing and cricket.
He's established an enchanting football base with other players linked to Barnett being Luke Shaw, Gylfi Sigurdsson, Adam Lallana, Joe Hart and Grzegorz Krychowiak.
Also Read: Roman Sues Catherine
---