Top Indian Sport AutoBiographies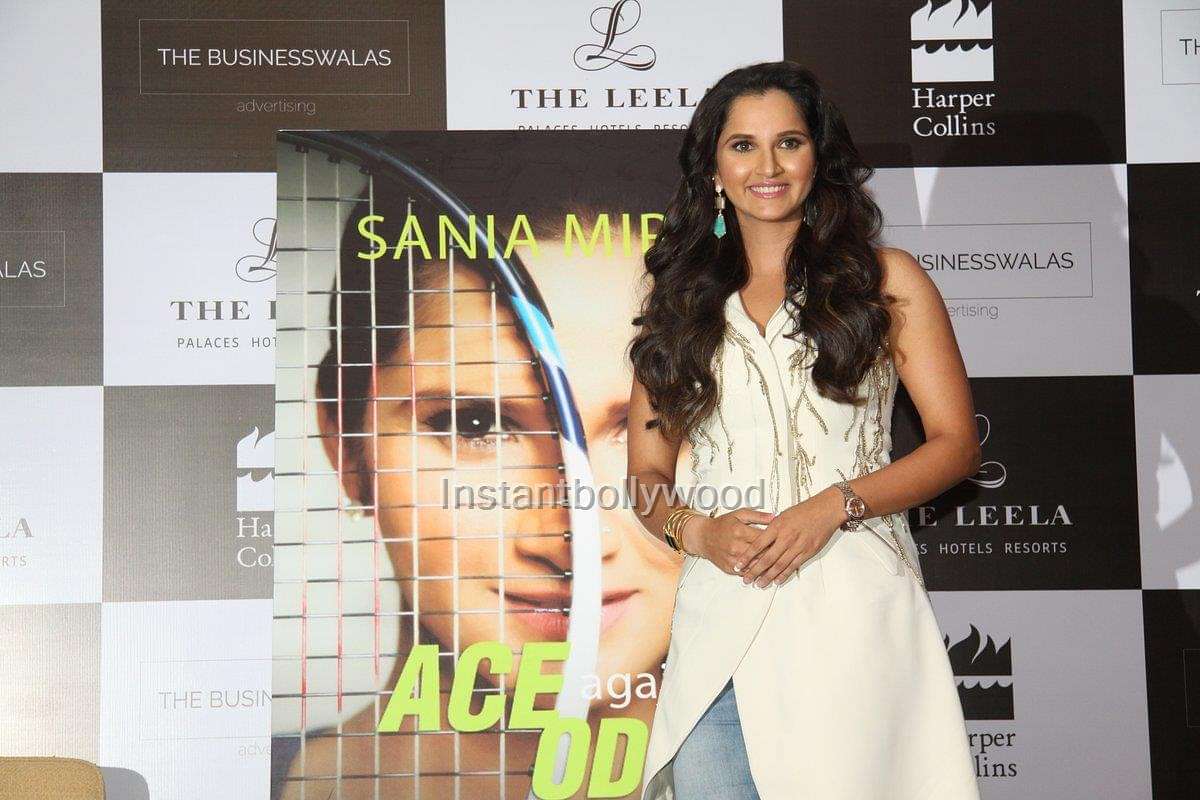 Sport autobiographies provide us a glimpse into the life of the sporting icons of our country. We get to know the intricate details about their lives, how they trained, how difficult it is to sacrifice the things they want for their love of the sport. Recently, Sania Mirza launched her autobiography, taking a cue from that we look at the top Indian sport autobiographies.
Milkha Singh : Race of my Life
Milkha Singh, the legend of Indian athletics needs to introduction.
The glory he brought to Indian athletics and the Olympics association of India cannot be measured through any parameter. The book has been adopted into the movie "Bhaag Milkha Bhaag", but as we all know, almost no movie is better than the book it is based on.
The book 'Race of my life', was first published in 2013, and is a fluent read. The book doesn't have a dreamy eyed story with fancy incidents, but eloquently elaborates the struggle which Milkha Singh had to endure throughout his life.
He had to first deal with the partition of India & Pakistan due to which, he had to spend several years of his life in refugee camps with her sister. He pinpoints the details about his struggle during those days and how he wanted to join the Indian army which took him 4 attempts to get in.
The book also shows how tough human mind is and how mental strength, single focus & determination can turn the horrors of your life and can in turn be converted into your strength to achieve your goals and dreams.
The book is a must read for not only a sports fan, but also to all the Indians. This is an emotional read which will leave you with high impact.
Also Read : Characters of Mahabharat in Indian cricket team

Mary Kom- Unbreakable
"I was not always recognized as Indian in my own country. Because of our oriental looks, people from Northeast are often mocked in other parts of India. We're called Nepalis, or Chinkies, and people call us names … Whether or not I look 'Indian', I am an Indian and I represent India, with pride and all my heart."
Mary Kom, the Indian boxing legend's is as an inspiring story as it gets. Hailing from a small district of Churachandpur district of Manipur, she rose to boxing fame and represented India at London 2012 Olympics. The best couple of words that would describe her journey is "Nothing is Impossible". Being the eldest child in the family, she would have to manage not only the household chores, but also take care of her younger siblings.
Also Read : Father-son duos who played for Indian cricket team
Having worked in the fields prepared for the game of boxing. It gave her the strength required for the game of boxing. She not only fought the monetary difficulties, but also the difficulties athletes face in getting recognized on the national level.
Definitely an inspiring read…

Abhinav Bindra- A Shot at History
He is a champion. Air-Rifle shooting is a sport which requires precision, patience and skill. Bindra reflects all of these in this book as well. He provides his account from Childhood where shooting was his hobby and then his transformation to a man who conquered the world in Beijing 2008.
Bindra writes that only hunger for success and inner desire to achieve one's dream keeps one going and then finally achieve one's aim. He recalls all the guidance and education he received from various coaches and writes that only good coaching and good facilities can help you in winning the event at Olympics.
This book does not include anyone childhood background stories but dives deeply into his desire to excel in his sport. This book is definitely a page turner and an absorbing read for sure.

Sania Mirza – Ace against Odds
Ace against Odds, Sania Mirza's autobiography is beautifully written by Sania with her father Imran and sports journalist Shivani Gupta. In stark contrast to Bindra's book, the book is written in a way that it feels like a story.
The story charts her journey from her childhood, a part of which was spent in United States as her parents wanted to provide a better future for their kids. But the decision to come back to India proved critical for her own Career.
Mirza rose to fame after winning Wimbledon's Double Girls' Championship and says – "I hope the book is a useful road map to guide the next generation of tennis players from India. If my story can inspire even one youngster to the heights of winning a Grand Slam in the future, I will feel blessed," says Mirza.
Don't miss it, definitely as inspirational read

Yuvraj Singh –  The Test of my Life
I call him the  real Champion.
The only cricketer who played the most crucial part in 3 world cup wins for India. He won India the U-19 World cup, the T-20 in 2007, and who would forget his heroic acts in 2011 world cup when he played so many crucial knocks and played an important role as 5th bowler in-spite of being diagnosed with Cancer.
All the books listed in this article are each different from each other in terms of the reading experience it provides. This books is sort of memoir, where Yuvi recalls all the moments of the dressing room. If you've cheered for him and the likes of Dravid and Tendulkar, then this book will bring back the nostalgia of those days.
The entire journey of being a kid and in love of the game. The training session at nets and with his father. The road to Indian cricket team, winning the world cups, battling the cancer and then returning to the sports, this epic journey is scripted eloquently by Yuvi and definitely deserves a read.
---