Twitter reacts to Sam Allardyce's Sacking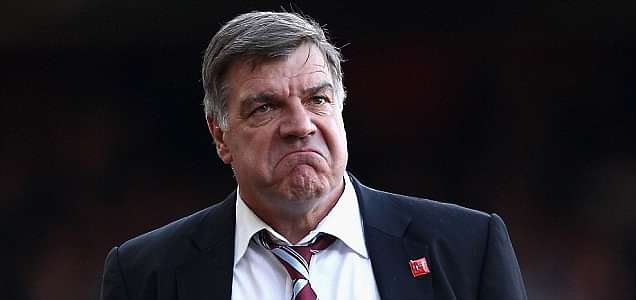 After being in charge of England international football team for just one game, Sam Allardyce has been sacked by the FA after sting operation which revealed that he was talking about third party ownership of the players which was banned worldwide last year.
As soon as he announced that he was leaving the job, twitter reacted frantically. Here are the best reactions.
Loading embed tweet https://twitter.com/WasiqUK/status/780841559189323780?ref_src=twsrc%5Etfw
https://twitter.com/TheMatt_Robson/status/780844084047020032
Loading embed tweet https://twitter.com/Propertyexpert1/status/780844081073225729?ref_src=twsrc%5Etfw
Loading embed tweet https://twitter.com/malmar2010/status/780844080523771905?ref_src=twsrc%5Etfw
Loading embed tweet https://twitter.com/pusillanimity/status/780844079156461569?ref_src=twsrc%5Etfw
Loading embed tweet https://twitter.com/Russky72/status/780843855147044865?ref_src=twsrc%5Etfw
Loading embed tweet https://twitter.com/NietRusskiBot/status/780843850898235392?ref_src=twsrc%5Etfw
Loading embed tweet https://twitter.com/lee_sargent/status/780843605233729537?ref_src=twsrc%5Etfw
Loading embed tweet https://twitter.com/AaronSkarem/status/780845505718943744?ref_src=twsrc%5Etfw
---