How Leon Edwards Became The Most Ill-fated UFC Fighter Of 2020?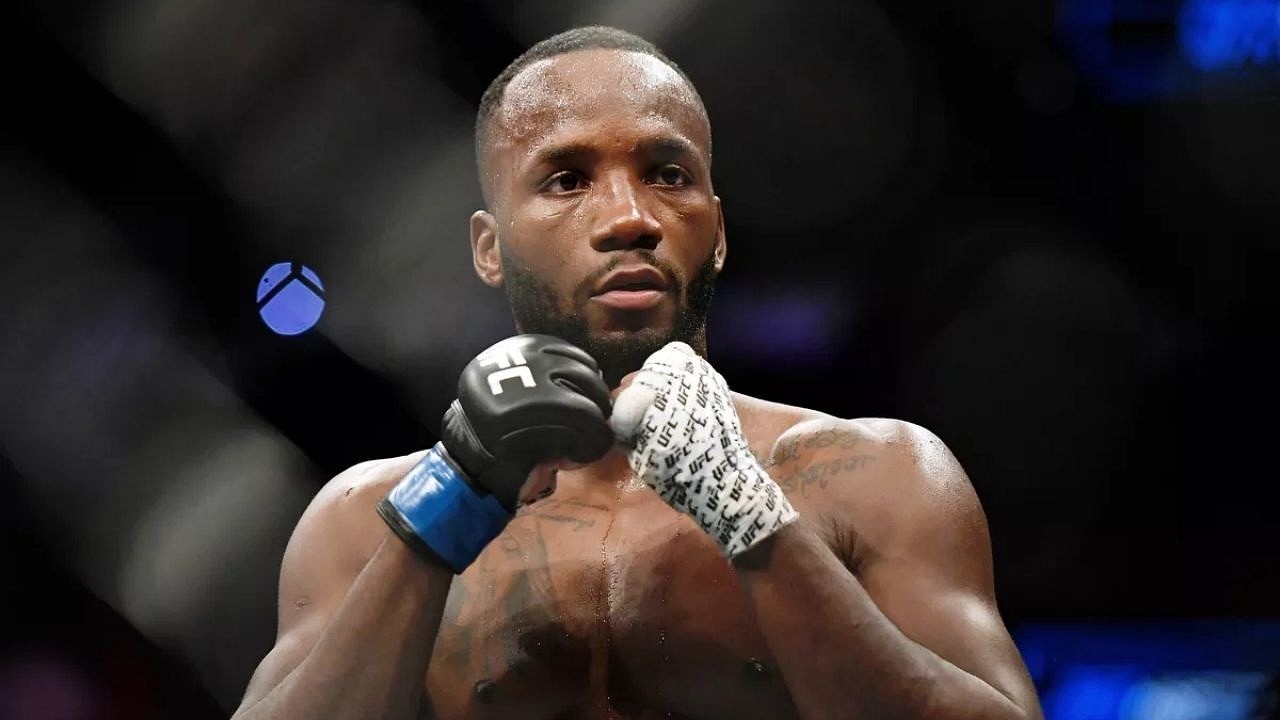 Leon Edwards was scheduled to fight twice in 2020 but both times he became a subject of Ill-fate.
If the year 2020 was an adversity then UFC was resilient in the face of it. However, the global pandemic is an unprecedented phenomenon, therefore setbacks were inevitable.
While as a sport UFC flourished but throughout the year the uncertainty around the fixtures indeed remained. And continues to remain even when only 3 fight nights are left now.
Thus, on one end where the numbers in terms of buy rate and popularity charts continued to soar, Covid-19 relentlessly laid waste on various fight cards on the other.
Also Read: Conor McGregor Gives Real Madrid's Sergio Ramos a Heads-Up About 'a big fight'
How Leon Edwards Became The Most Ill-Fated UFC Fighter Of 2020?
There were various much anticipated fights that got scrapped in 2020 on account of Sars-Cov 2 virus. Which in-turn left many fighters either frustrated or disgruntled. In relation to this, arguably no one was more victimized by the unfavorable situation than Leon Edwards.
For Leon Edwards 2020 was supposed to be the breakthrough year. With 8 straight wins, which he garnered in over 4 years, Edwards apparently hoped to bag the No.1 contendership. In March he was on the brink of attaining it as well, but it wasn't to be as his main event alongside Tyron Woodley became a part of the first canceled card.
Afterwards, he spent almost the entire year on the lookout for an ideal opponent, who could bolster his chances and ultimately push him in the title scene. Although, in the midst of his seeking he was reportedly offered to fight Kamaru Usman for the gold at UFC 251, but Rocky declined since it was on short notice.
Thereafter, he continued his search and via Social Media called out all the premier names of the current 170-pound roster. So, from Jorge Masvidal, Colby Covington, Gilbert Burns to even Nick Diaz, Edwards was open to face everyone. However, he did not received any interest from the other end.
Meanwhile, he received a major blow from UFC. His spot in the Welterweight rankings i.e., his No.3 rank was overthrown on account of being inactive for a substantial period. Leon Edwards last stepped inside the Octagon in July 2019.
But then what could be described as a major turn of events, Leon Edwards not only got his ranking back but also was booked to face Khamzat Chimaev on December 19th 2020.
Also Read: Darren Till Teases a Move To a Higher Weight Division
Leon Edwards Vs. Khamzat Chimaev: Scrapped
According to many observers, this fight was destined to take place in 2020 itself and because of the storyline it carried it was bound to close out the year as well.
So, now when after 15 months Leon Edwards was all set to go up against a fighter, who in his absence in the same year acquired a monumental status in the promotion, then the very predicament got hold of him and forced him to withdraw.
Also Read: 'We're all gonna get it'- Dana White Gives His Outright Opinion On Covid-19
Another setback, but when you come from the mud you learn to put everything in perspective. This virus has affected many lives and families much worse than mine. Looking forward to getting this rebooked soon, thank you all for the well wishes.

— Leon 'Rocky' Edwards (@Leon_edwardsmma) December 2, 2020
It is a widely accepted fact that every unfortunate event leaves a permanent mark after creating all the wreckage. In lines with the same the adverse impact that the year had on Leon Edwards is seemingly a partial case of that lasting stain.
Click Here For More UFC News
---