Soon to Close $1,000,000,000 Mark, Conor McGregor Sets His Eyes on Futuristic Lamborghini Product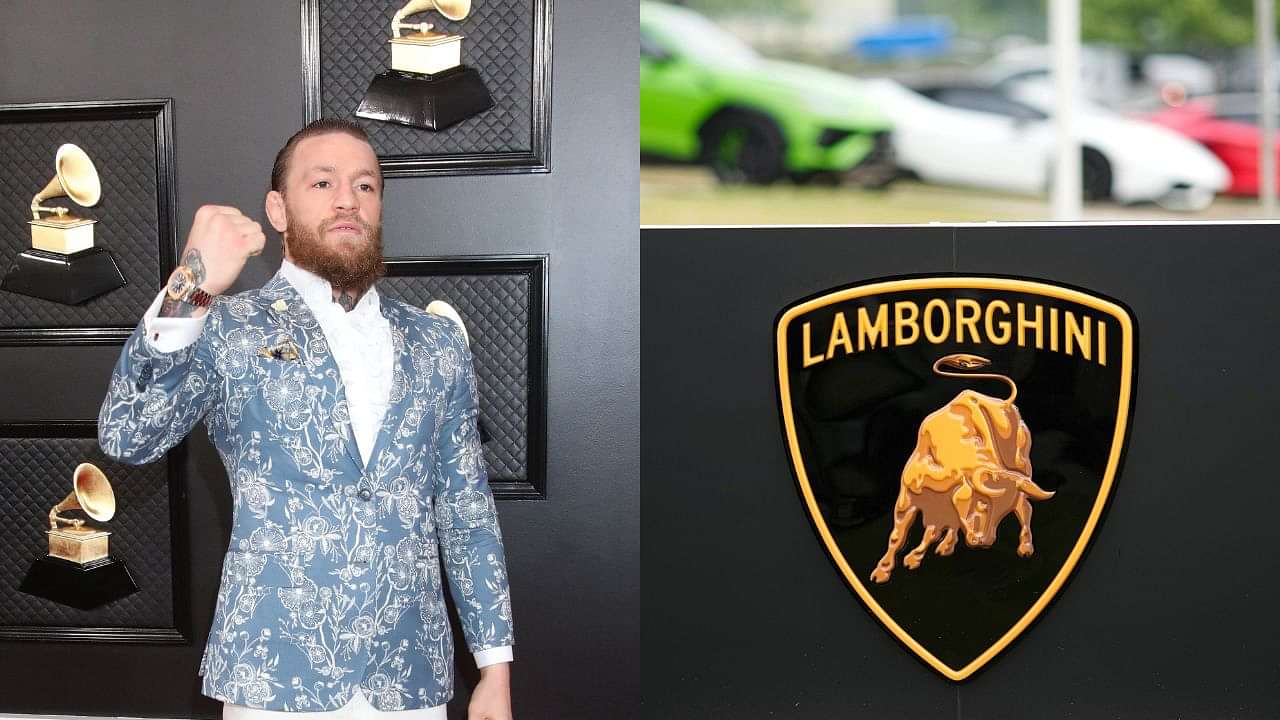 The former UFC double division champion, Conor McGregor, is not only a great fighter, but also a sound entrepreneur. The Irishman's portfolio includes multiple businesses, from which he reportedly generated over $615 million in 2021. This year, in an interview with UFC, 'The Notorious' claimed that he will touch the billion mark soon. With all that wealth, the MMA star undoubtedly indulges in luxuries and enjoys various perks. Evidently, he possesses a collection of cars and is currently eyeing an upcoming futuristic Lamborghini model.
The $200 million worth UFC star enjoys a flamboyant lifestyle. He owns multiple mansions, expensive watches, cars, and a yacht. His automobile collection includes the Ferrari 488 GTB, Rolls-Royce Phantom Drophead, Lamborghini Aventador, Bentley Continental GT, and Mclaren 12C, among others. Now the Irishman is waiting to add one more high-speed futuristic automobile to his collection.
Conor McGregor Sets His Sights on Purchasing an Upcoming Futuristic Lamborghini
Conor McGregor has built up a strong presence on social media platforms, where he has millions of followers. Recently, on his Instagram story, he posted a reel of a Lamborghini car that had won his heart. He wrote:
"I'm a petrol head but that's nice."
Loading embed tweet https://twitter.com/HkV05/status/1703715260056650173?ref_src=twsrc%5Etfw
The High-performance vehicle featured in his story was none other than the upcoming Lamborghini Lanzador 'ultra-GT'. The upcoming model of the Lamborghini will be a link between supercars and Urus.
The car is entirely electric, a fact that left McGregor disappointed who claimed to be a 'Petrol Head'. According to a report from Top Gear, it will have two electric motors producing over a megawatt of power, which is equivalent to 1350 hp.
Although the price of the high-performance vehicle is not disclosed yet, acquiring it won't be challenging for 'The Notorious' as he has made significant strides in the business realm and has aimed to surpass the $1 billion mark soon.
'The Notorious' claims he is close to the $1 billion mark
The former UFC lightweight champion hasn't fought inside the octagon since 2021 after breaking his leg at UFC 264. However, he will soon return to the octagon after recovering from his injuries.
UFC is trying to set up his comeback fight against Michael Chandler, which might take place in 2024. Ahead of that, McGregor sat down for an interview with the UFC. During their exchange, the Irishman spoke about his business and overtaking NBA legend Michael Jordan, who made over $3.3 billion. He said:
"You know, Michael Jordan's at the top spot. Obviously with the Jordan Brand's up, there he's multiple billions. I think 3.3 he's made. I'm closing in on the billion now."
Despite facing defeats in his last two fights, 'The Notorious' managed to earn over $50 million in 2021. Although he has remained inactive inside the octagon since then, his business ventures such as Tidl, Proper No. Twelve and Forged Irish Stout and others are doing quite well. Thus, it could potentially propel him toward his goal of reaching the $1 billion mark.
---