Why Joaquin Buckley Wants To Face James Krause On January 23?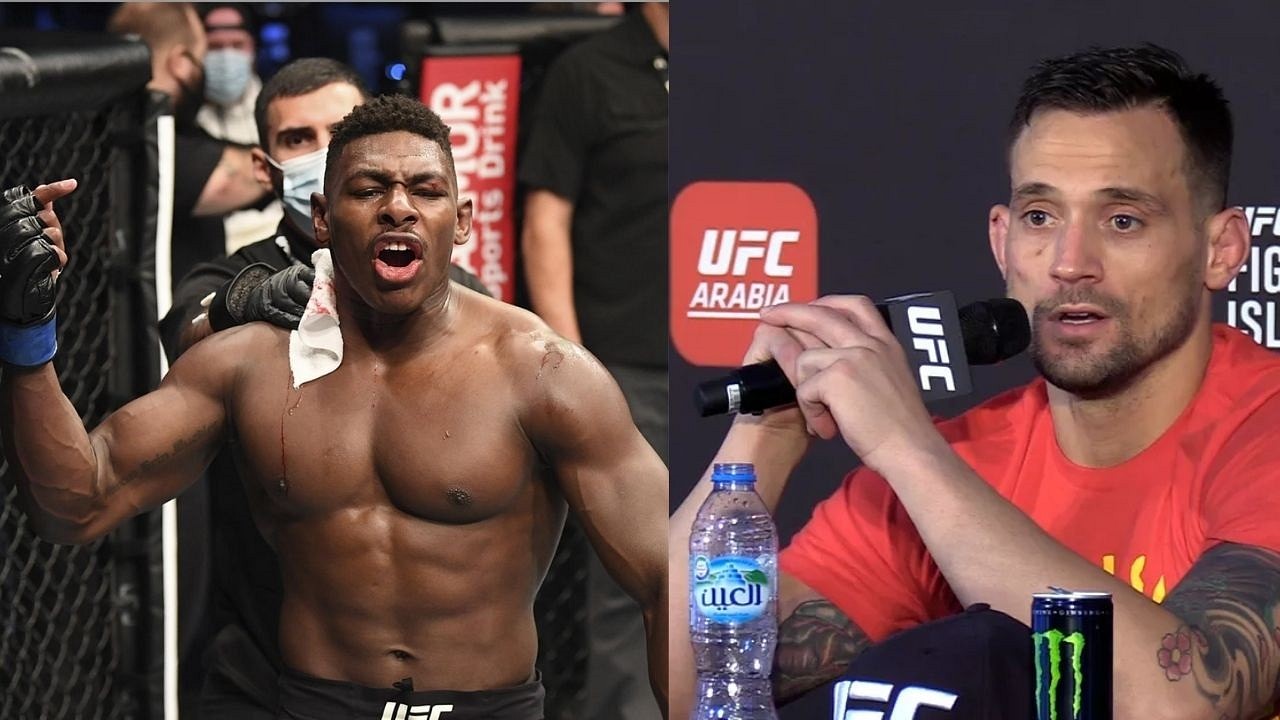 Joaquin Buckley called out James Krause at UFC 255. What grudge they hold against each other?
After securing another flawless victory, a very motivated Joaquin Buckley cut out an enraging figure in his post-match interview with Joe Rogan at UFC 255. Buckley was very expressive while telling about the sort of behavior and people he could not stand. And seemingly also hinted at who he was specifically referring to, however, did not take any name.
Buckley, who with his one of a kind knockout at UFC Fight Island 5 not only raised the eyebrows of the entire MMA circuit then, but also impressed UFC president Dana White with his incredible improvisation.
While that earlier knockout made him an instant sensation, the similar act at UFC 255 has thrown more light at his ever-growing status. The fighter now wants a slot at UFC 257 and evidently has a bone to pick with James Krause.
Why Joaquin Buckley Wants To Face James Krause?
In a recent interview with MMA Fighting, James Krause revealed that Buckley contacted him some 5-6 weeks ago, and was interested in a sparring session. To which Krause did not showed the counter interest and thus did not entertained him any further.
Krause also highlighted that Buckley is banished from local gyms, which indicates that he does not follow the training ethics.
"He messaged me probably five or six weeks ago and asked if he could come train. I pretty much just told him no. I said no. Listen, I know people just 'met him' from his viral video. He's from St. Louis, he's not too far from me. He's been kicked out of every gym in St. Louis, I've never heard a good word said about him.
"He messages me, basically saying he doesn't want to train, he wants to come spar. I said, 'I'm not interested. That's not how it works here. We don't even spar hard here. What you're looking for is not what we're doing.' I said pretty much, 'No, you're not a good fit.'"
So, this apparently initiated the beef between the two Welterweights/Middleweights and now it would be interesting to see where this rivalry is headed. Joaquin Buckley is ready to settle the matter in the ring and has issued a call out for January 23.
Click Here For More UFC News
---