Valtteri Bottas loses his main sponsor, Mercedes seat could be in danger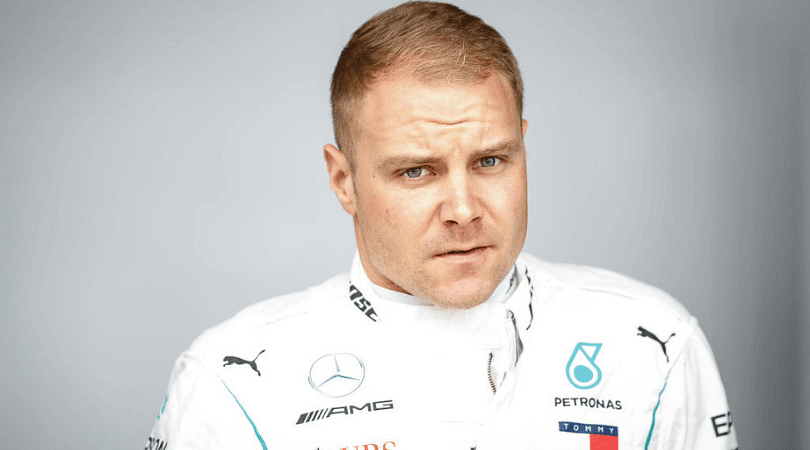 Valterri Bottas admittedly had his worst F1 season in 2018, failing to score a single win in the entire season while teammate Lewis Hamilton grabbed the title with 11 wins out of the 21 races.
Bottas did come close in multiple races, but not winning a single race in probably the best car of the lot, really cemented this as one of the low points of his career.Now, he faces a serious repercussion of an underwhelming season, having lost his main sponsor, Wihuri.
The Wihuri Group has been involved in Formula One for a number of years and in motorsport sponsorship from the 1970s.
Based in Helsinki, Finland, the Group employs over 5000 people and operates in 30 countries, specialising in packaging, daily goods wholesale, technical trade and aviation.
After supporting Bottas through almost the entirety of his career, the Finnish company finally decided to pull out of F1, stating the low return of investment of the sport as their primary reason.
Antti Ilmari Aarnio-Wihuri, a former racing driver and team owner, stated to Ilta-Sanomat: "That's right, we won't go on. In regards to the benefit of investing, we decided that it was too expensive."
This comes as a major blow for Bottas, who's also been told by management that he needs to match Hamilton in qualifying and win races to justify his racing seat.
The 5-time world champion has raised his level to a career high in 2018 and the current evidence and pace doesn't support Bottas's odds of reversing the trend of being soundly out-qualified and out-scored by the Brit.
---