Video: 52 shot rally between PV Sindhu and Carolina Marin will leave you bamboozled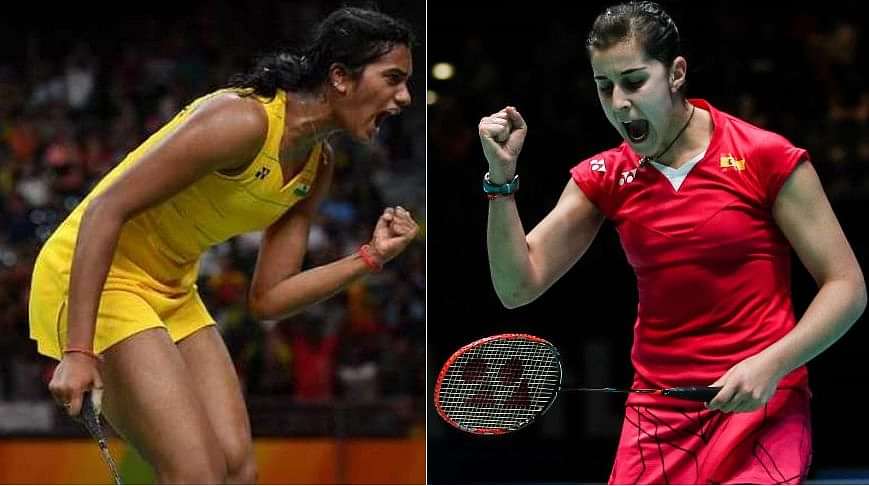 Carolina Marin and PV Sindhu have been involved in a few cracking encounters in the last 3 months. The Olympic final was the first taste of their impending rivalry and the quality of play has just risen every time these two ladies take the court.
Initially Sindhu found it hard to find her feet against the hard hitting Marin, but a significant improvement in her defensive game and a change of mindset has led to Sindhu match Marin stroke for stroke in their recent encounters.
In their most recent match up, both these players were involved in an incredible 52 shot rally, displaying skills of the highest order and displaying court coverage like never seen before.
In their PBL match up, Marin edged out Sindhu 2-1. The match was hotly contested in the first two sets, with Marin taking the first and Sindhu saving a couple of match points in the 2nd to win it 14-12 and force a decider.
But the third set proved to be a cakewalk for the highly experience Marin, who ultimately ended up brushing aside Sindhu's challenge, as she claimed the third set 11-2.
With these two ladies setting the bar high for the quality of badminton at the PBL, you can expect to see some mind boggling badminton at this year's event. Do tune in!
---