Virat Kohli hints at major combination change for 2nd Test at Lord's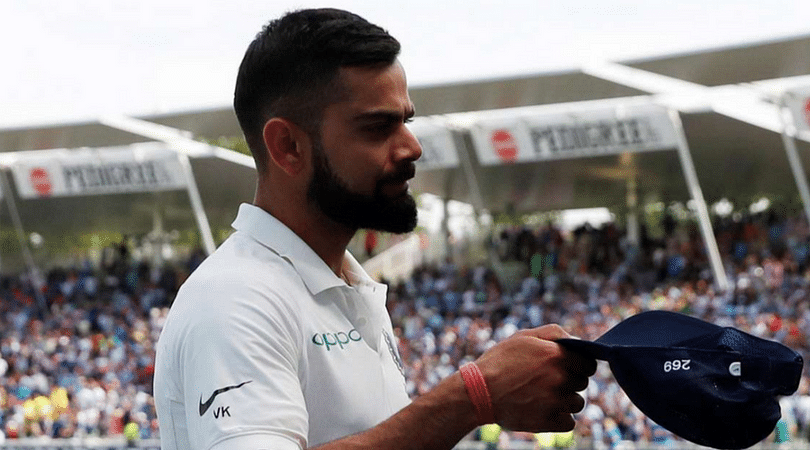 Virat Kohli and Team India will be looking to bounce back into the series when they step onto the field at Lord's tomorrow.
A narrow defeat at Edgbaston, one in which none of the batsmen apart from Virat Kohli stood up, has left the Indian management searching for answers.
Maybe the answers lie in change, or do they?
Indian teams have often been guilty of chopping and changing a little too much after any loss, a pattern that has especially emerged in Virat Kohli's Test teams.
And while he has spoken about not reading too much into the batsmen failing at Edgbaston, there might be a chance that at least one change could be made.
While everyone has been calling for Shikhar Dhawan's head, it seems like Kohli and the team management have enough faith in him and will give him an opportunity for tomorrow's Test at least.
The bowling unit looked seemed persistent and lethal in the last Test, however, it seemed like the extra spinner could have extracted a little more purchase from that dry Edgbaston surface.
And while the Edgbaston surface was dry enough, the Lord's surface is even drier, owing to the warm weather in London for the past two months.
In line with the pitch and weather conditions, Kohli was asked about the idea of going in with two spinners, to which he gave an affirmative, saying that the option was 'tempting'.
"Fielding two spinners is a tempting thought. It's definitely in contention" Kohli said.
Loading embed tweet https://twitter.com/cricbuzz/status/1027173282875826176?ref_src=twsrc%5Etfw
If India indeed decide to go in with two spinners, who do you think will partner Ashwin?
Will we for the first time in a long period watch Jaddu and Ashwin play their trade together, or, will we see the new kid on the block, Kuldeep Yadav, dish out those left arm chinaman tweakers to bamboozle the English batsman.
Also, who do you think will be dropped from the XI? Will Hardik Pandya make way for an extra spinner or will a fast bowler be dropped?
Tune in at 3:30 pm IST tomorrow, as Team India will try their best to level the series.
---