Virat Kohli opens up about Anushka Sharma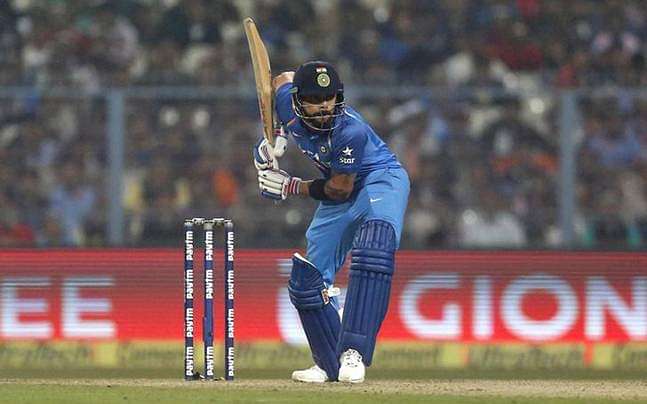 Indian megastar Virat Kohli is one of the most popular people in the country today. A youth icon for the nation, Kohli is an inspirational figure who has a tremendous legion of fans all over the world.
His personal life is also something of tremendous interest to the fans and media alike, especially his relationship with Anushka Sharma. The Bollywood superstar and Kohli have formed one of the biggest power couples in the country, as Anushka is often seen during several of India's matches.
While Kohli does not really speak much about his relationship with Anushka, he made an exception during a special chat show arranged between Kohli and Aamir Khan.
The two stars came on a chat show that was shot yesterday, but will be released sometime next to Diwali. Aamir, a Bollywood legend himself, asked Kohli several questions including his relationship with Anushka.
Kohli mentioned that he likes Anushka's honesty and caring personality. The Indian skipper also mentioned that she had made him a better person over the last few years.
On the flipside, Kohli did not like how she would always end up being 5-7 minutes for any meeting.
The Bollywood star also asked Kohli which were his favourite Aamir movies. Kohli said that he had three, Joh Jeeta Wohi Sikander, 3 Idiots, and PK.
Aamir cheekily added that he knew that Kohli would say PK's name!
In what was a candid chat, the show will be aired on Diwali but the channel and the time have not yet been announced. Nevertheless, fans will be eagerly waiting to see the chat between two of their most loved icons.
---