Five cricketers who end the calendar year with the highest social media followers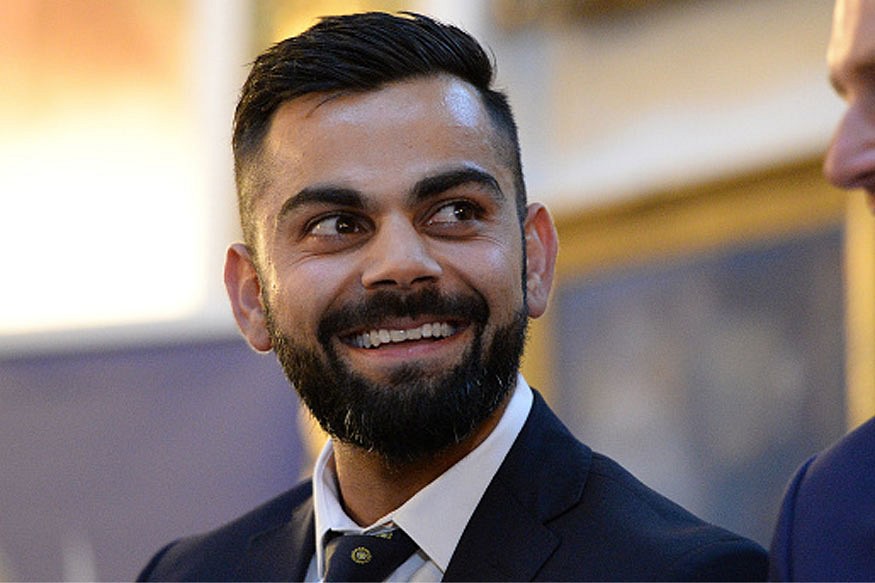 This calendar year was a wonderful period for cricket fans all over the world, as our beloved game gave us some amazing moments that we will cherish for a long time.
There were some changes made to the rule book this year, as some big additions were made to our game. Women's cricket also took a huge step forward, as everyone stood up to applaud the women cricketers in the game.
The power-packed ICC Champions Trophy and widely watched domestic tournaments like IPL and PSL turned out to be a stepping stone for the cricketers to increase their social media followings.
Let's take a glimpse of the top 5 cricketers with most social media fan following:
5) Rohit Sharma
For so long, Rohit Sharma was a source of immense frustrations to Indian cricket fans all over the world.
His talent was obvious, but his inability to produce the runs on a consistent basis was always held against him. But all that changed a couple of years ago, with 2017 being the year he underlined his status as one of the best batsmen in world cricket.
The owner of three double centuries bludgeoned 6 ODI centuries this calendar year which is the joint highest with Virat Kohli.
Not to forget the fact, Rohit pulled off something spectacular even in the IPL circuit, where he led Mumbai Indians to third IPL title, the most by any captain in IPL history.
Rohit Sharma has 9.99 million followers on Twitter, 10 million followers on Facebook, and 4.3 million followers on Instagram.
4) Suresh Raina
Suresh Raina has successfully cleared the Yo-Yo test at the NCA in Bengaluru recently. It's just a matter of days that he will have to wait to get straight into the playing XI.
Raina is highly active on the social media as he keeps updating day-to-day activities and conveys wishes to big personalities. Before clearing the fitness test, he uploaded videos of himself sweating it at the gym.
The typical left-hander will have to appear in the Ranji Trophy games to get back in form before earning a national call-up.
Raina has a staggering 12.2 million followers on Twitter. As far as Instagram is concerned, Raina has 4.1 million followers but he has relatively fewer followers on Facebook recording 2.9 million.
3) Virender Sehwag
Virender Sehwag, who used to entertain the fans on the field with his staggering batting on the field, is continuing to entertain the fans off the field with his witty commentary.
Sehwag's presence at the commentary panel is a recipe for comic gold. Many TV viewers tune in to Star Sports 3 just to hear the bliss of Sehwag's commentary.
He is the King of Twitter and his epic tweets are filled with a humour which is sure to make you laugh.
Sehwag has a fan following of 14.7 million on Twitter. He has 14.3 million followers on Facebook and when it comes to Instagram, Sehwag has 2.2 million followers.
2) Virat Kohli 
Virat is well and truly winning in life at the moment.
The Indian skipper has stationed himself at second place among the most followed cricket on Twitter tipped to be around 21.7 million followers.
However, with the entire social media followers taken into perspective, Virat Kohli has 76.2 Million followers that puts him in a very select category of celebrities in the world.
Apart from 22 million followers on Twitter, Virat Kohli has 36.5 million people following him on Facebook and 18M followers on Instagram.
1) Sachin Tendulkar 
Sachin Tendulkar might have called it quits from cricket but he is still fans' favourite. Sachin ends the calendar year with a humongous 22.5 million followers on Twitter.
With a cumulative number of 59.8 social media followers inclusive of all the three platforms, Sachin is just behind Virat Kohli.
The legendary Sachin Tendulkar has 22.5 million followers on Twitter, 28.6 million followers on Facebook, and he is followed by 8.7 million people on Instagram.
Sachin is extremely active when it comes to social media. He appreciates young talent  and performances of Indian cricket players and also wishes the cricketers on their birthdays.
---