Virat Kohli is wary of the threat possessed by Bangladesh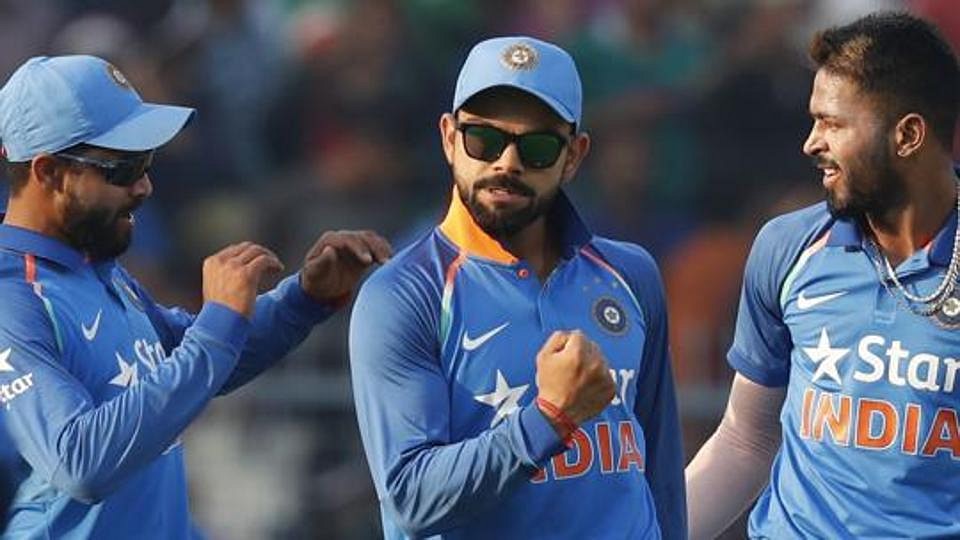 India will face Bangladesh in an all Asian semi final in the Champions Trophy. Pakistan's victory over England ensured that it will be a final between familiar foes in a few days time. But if India need to reach their second successive Champions Trophy final, they will need to get past a matured Bangladesh side. Speaking to the press ahead of the semi final, captain Virat Kohli is wary of the threat possessed by Bangladesh.
"Group stage matches are difficult as you have to play three teams but once you get through to the knock-outs, the team enters a different zone," said the India skipper.
My thinking always remains the same and I always try to win games for my country. My mindset don't change much and I always try to keep things simple,"said Kohli.
"We are not taking things for granted and will look to use the momentum that we built in the group stage. We are going to treat this match as the last match and our mindset will not change," said Kohli.
"Bangladesh has become a bigger side now and they have vastly improved their cricket. A lot of good players are coming into their team. They are a very dangerous side and everyone realizes that," said Kohli.
"They are among the top eight teams in the world now and they have very passionate cricketers in their ranks. The way they applied themselves in the match against New Zealand in the group stage was outstanding. They are a mature side who knows how to win matches from difficult situations," he added.
Kohli also took time to pay tribute to Yuvraj Singh, who will be playing his 300th match.
"Yes, it will be a magnificent achievement. Obviously, you have to be super-skilled to be able to play that many matches for the country and no one has ever as any doubts over the ability that he possess to win games and he done in big tournaments.
"Tomorrow is a big game as well and we hope that we wins the match for us. Two man of the tournaments in World Cups and India winning both of them. Personally in his life as well he has fought with bigger battles and that is a proof of character that he possesses,"said Kohli.
---