Virender Sehwag had threatened to pull out of the 2011 World Cup game against England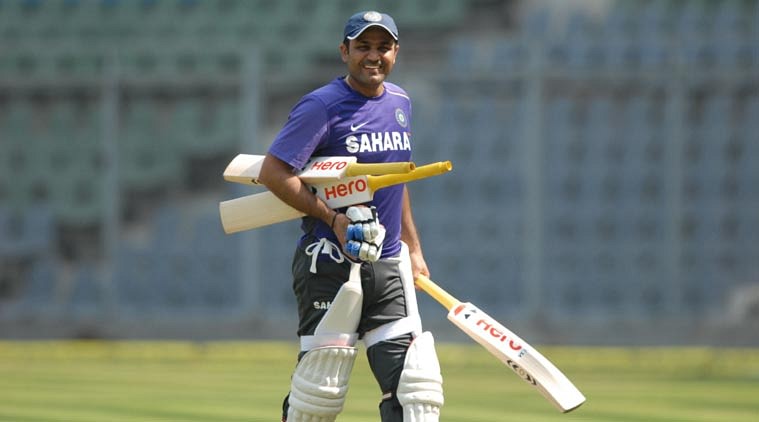 Vikram Sathaye has been running a talk show called "What the duck" where he delves into the personal lives of cricketers and tries to get them talking about dressing room conversations and match time shenanigans.
Ravichandran Ashwin was the recent guest on Sathaye's show, and he revealed a very funny story from the team meeting that had transpired before the all important World Cup game against England in Bangalore.
Apparently Sehwag wasn't very pleased about the number of passes that the cricketers were getting for each game and wanted to discuss this with Gary Kirsten. Before the meeting started Sehwag told Gary that he wanted to discuss something important with him.
During the meeting when Viru got his chance to speak up, he went onto ask Gary about the number of complimentary passes that each player was entitled to.
"We had a great game in Dhaka. Now tell me how many complimentary passes is each player promised?"
Sehwag had found out that the players were eligible for 6 complimentary passes but were getting only 3.
"Come what may we only play the next game when we get the promised number of passes. Before toss, we should get our 6 complimentary passes."
The startled Gary offered him his 2 free passes, to which Viru said that he too was entitled to 4 passes, and thus everyone was getting only half of what they deserved.
"I do not need 2, you can take my 2"  Gary said, to which Sehwag immediately replied "Gary you are eligible for 4 but getting only 2. So we need to sort this."
Ashwin, who was fondly remembering this incident, then said "The discussion went on for another 20 minutes and when the world thought we are discussing about the important world cup game, we were discussing about the passes"
The logistics team tried to sort things out and explained to Viru as to why fewer passes were issued, to which Viru said "Nothing doing, if you don't give us 6, I will take this up and I will not play the game."
Ashwin recalled that apart from that one instance, the team meetings lasted for just 2 minutes.
---