WATCH : Arjun Tendulkar bowls to Virat Kohli in the nets!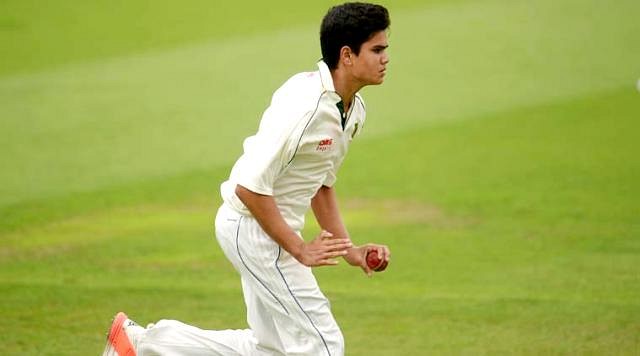 For many years, Dennis Lillee was present at the MRF Pace foundation in Chennai where he would coach and hone the skills of young fast bowlers from India.
In what is a very famous incident, Lillee had told a young Sachin Tendulkar to forget about a bowling career and instead concentrate on his batting. Years later, Lillee recalled the incident and said that it was the best decision that he ever took!
As fate would have, Sachin's son Arjun is slowly making noise as a fast bowling all-rounder. Arjun already has the height that his father did not have, and is making rapid strides in domestic cricket.
Arjun is a left arm pace bowler and is often seen bowling in the nets when India plays a match in Mumbai. Recently, Arjun was seen bowling in the nets to Indian skipper Virat Kohli.
Kohli was reportedly impressed with the young Tendulkar and was seen giving some tips to him after the session, something that would be certainly be invaluable for Arjun.
Watch the video here!
---