MS Dhoni explains why he does not talk to the media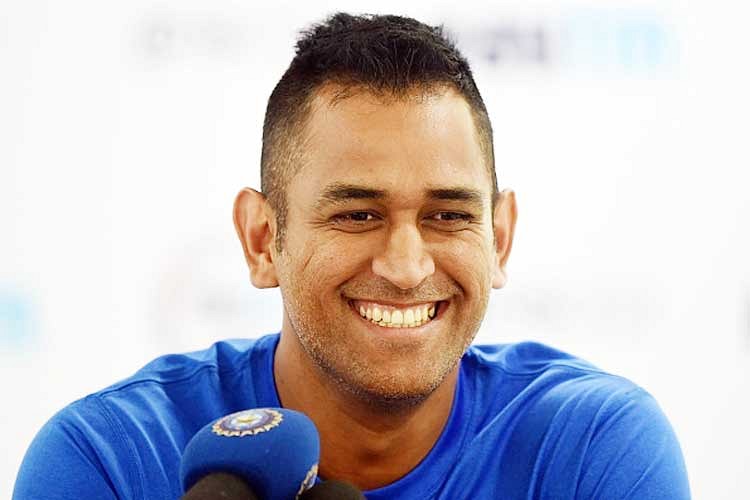 MS Dhoni is a calm and dignified character. He has carved out a unique identity for himself without the so called hype in his cricketing career.
His hardwork, grit and determination working towards the nation comes as a higher priority than his family, friends or anything else.
At times, we have quite often come across MS Dhoni keeping the media at a far distance. It is no doubt that he hardly gives interviews to TV channels.
Rajdeep Sardesai who is an anchor, author currently specialises at the India Today group, explains in his Democracy XI book why MS Dhoni avoids the media.
The journalist opened up that Dhoni's parents no longer talk to the media following the rampaging attack by the public in the wake of India's ODI World Cup 2007 fiasco.
In the initial stages of captaincy career, he gave an interview with ESPN Cricinfo where he spoke about managing the senior cricketers.
However, various news channels decoded the matter into different scenes which indeed made MS Dhoni upset and from then on, he did not give any exclusive interviews to the media.
During 2013, an infamous spot-fixing scandal came to light in the IPL that haunted MS Dhoni to the core. Some part of media claimed that MS Dhoni was involved in spot-fixing.
Sardesai extracted one quote that was told by MS Dhoni in the post-match conference.
"That is where I really have to draw the line. Please criticize me but how can you accuse me of something like fixing a cricket game after all that the game has given me.
For media persons to say things like "there can be no smoke without fire" is crazy. That is why I don't want to even talk to the media," Sardesai wrote in his book.
The journalist also went on to add that MS Dhoni doesn't check his social media accounts as well. He just uploads a picture and then logs out.
"You can call it my "satyagraha" against the media. I don't want to speak when I do badly. I won't speak when I do well either, the media can write what they wish,' he emphasizes.
After the World Twenty20 semi-final loss in 2016, when an Australian journalist asked him about retirement, Dhoni invited the journalist onto the podium and then cheekily told him, 'If you were an Indian, then maybe I would have asked you whether you have a son or a brother who is a wicketkeeper and can take my place."
If you looks at MS Dhoni's career, it has been a huge success as he won all the three ICC titles as a captain and the only one to do so.
"Actually, it was a new house that we were constructing so no one was living there. Some people entered and just pushed a few bricks that we had laid out for the construction, that's all.
But yes, it deeply affected my family. Now, you can visit my parents, they will give you chai, but won't speak to the press any longer," Dhoni once said.
---
Share this article