WATCH: James Harden destroys Wesley Johnson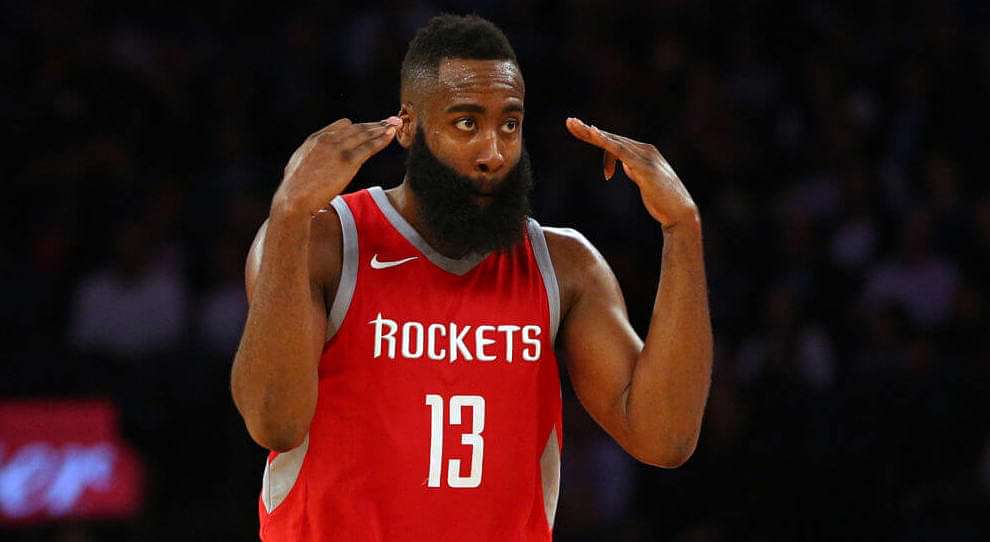 James Harden is having the season of his life, gliding through defenders, making insane plays happen and hitting those 3's for fun.
The Rockets have immensely benefitted from Harden's form, who is almost set to be the MVP this year, and while enough has already been spoken about this man's prowess on the court, he makes it a point to come up with something new every time he steps on court.
Defenders have always found it tough to guard against Harden, someone who can knock down those 3's with ease and drive to the rim, shoulder high, and then dink it over the 'shot block hand' of the defender.
Crossovers are a major part of Harden's game, dishing out ankle breakers every now and then but what he did to Wesley Johnson tonight was not just another ankle breaker, it was one that had humiliation written all over it.
The Rockets had already taken a healthy lead in the first quarter and with around 90 seconds left on the clock, Harden was met with Wesley on the three point line. Harden threw a few crossovers at him and Johnson lost his footing, falling to the ground, after which Harden stepped back for a three, stared at Johnson for a brief moment before knocking down that 3.
Check out the video:
Loading embed tweet https://twitter.com/NBA/status/969062062839287808?ref_src=twsrc%5Etfw
Harden had 17 points in the first quarter while the Clippers had just 12.
Johnson played only for a brief moment after the incident, and fans would be hoping that he recovers from this humiliation soon enough.
---