WATCH: Jamie Vardy Bursts Into Guitar Celebration With The Corner Flag After Latching Onto Alisson's Blunder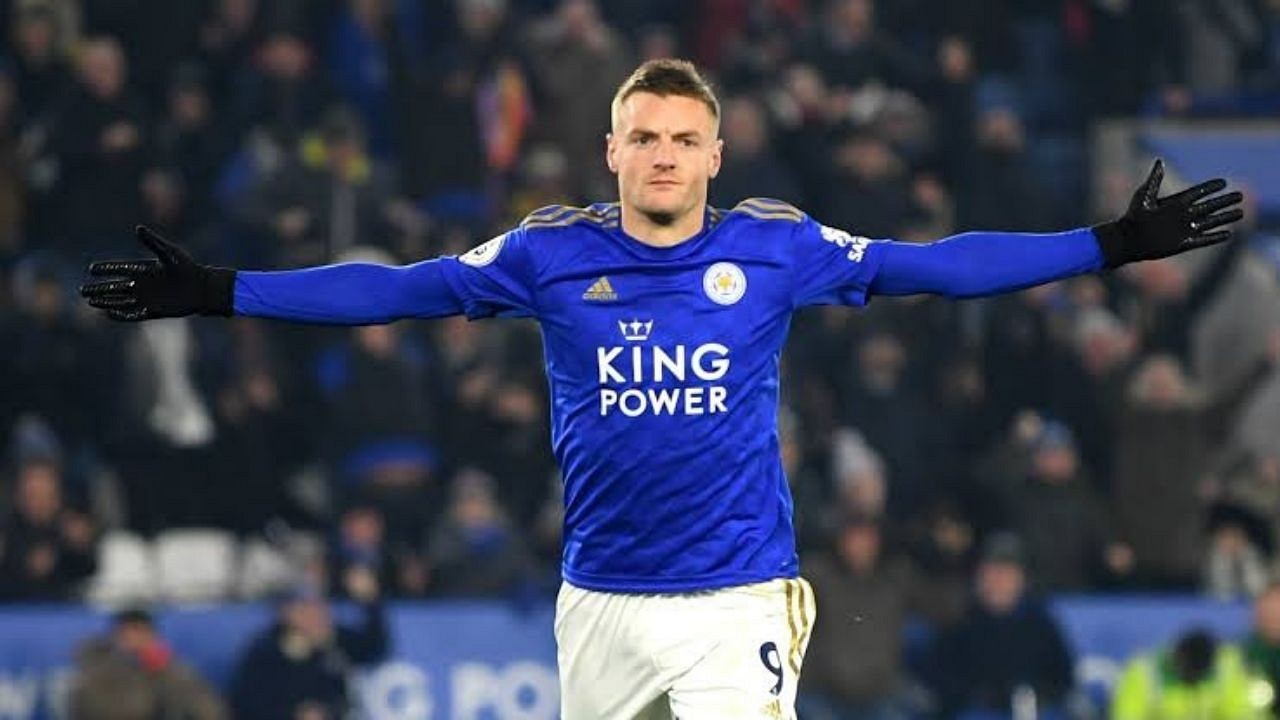 The Leicester City striker loves tearing into the corner flag
Ever since his time in the Premier League, Jamie Vardy has popped up with some intriguing bits of celebration. The Leicester City striker loves getting in on the act after scoring with his fondness for the corner flag well documented.
The Englishman was at it once again after scoring against Liverpool on Saturday. Latching onto a calamitous and torrid bit of goal-keeping by Alisson Becker, the Leicester City man found himself staring at a wide, empty goal, one he was never going to miss.
Vardy Provides Another Corner Flag Celebration
Slotting home to give his side a 2-1 lead on the day, the striker raced straight towards the corner flag. Picking up the post, the striker burst into a guitar celebration to usher in jubilations of giving his side a crucial lead.
Don't let Alisson's blunders distract you from yet another iconic Jamie Vardy celebration. What a bloke. 🎸

— ßen (@BCAFCBH) February 13, 2021

Vardy could have easily gone onto get his second only a couple of minutes later. As an Alisson path fell straight into his path, Vardy failed to get the requisite power or direction behind the shot with Alisson scrambling to conjure up a sterling save.
However, the miss didn't cost Leicester City with Barnes going onto seal the fixture for the club. Ripping his way through Liverpool's defence, Barnes scored Leicester City's third to complete a remarkable turnaround for the home team.
The seven minute overhaul of their 1-0 deficit saw Leicester City nail down their third place in the Premier League. Elsewhere, the defeat was Liverpool's second on the bounce, one which now leaves the club on the anvil of the top 4 with the club set to end the ongoing round of fixtures putting into seventh position.
More importantly, the club could also find itself the 13 points behind Manchester City at the end of Saturday to finally put to bed any talk of Liverpool challenging for the glistening title this season.
---
Share this article