WATCH : Kurt Angle announces Brock Lesnar's Royal Rumble opponents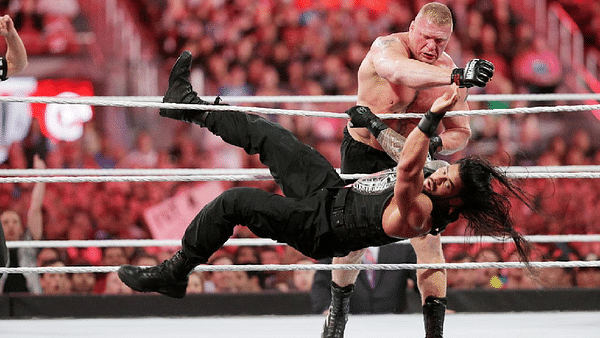 With the Royal Rumble just weeks away, the RAW GM Kurt Angle announced the opponents for Brock Lesnar's Universal title in a blockbuster announcement on Monday Night Raw last night.
Before Angle could make his announcement, he was interrupted by the 'Monster among Men' Braun Strowman. Braun felt that he was the only one in the locker room who deserved a shot at Lesnar's title at the Rumble.
But that's when the 'Big Red Monster' Kane came to the ring and asked Angle to consider him ahead of Braun.
Kane mentioned how Lesnar has never beaten him before while he has taken out Braun in the past. The big man did not take this too kindly as he and Kane stood toe to toe with each other.
As Angle tried to haplessly separate the two giants, Heyman and Lesnar made their entrance to a huge reaction from the WWE Universe.
Before things turned ugly, Angle announced that it will be a triple threat between the three giants for the Universal title at the Royal Rumble.
And then all hell broke loose!
---