WATCH : Mahendra Singh Dhoni's first ball in international cricket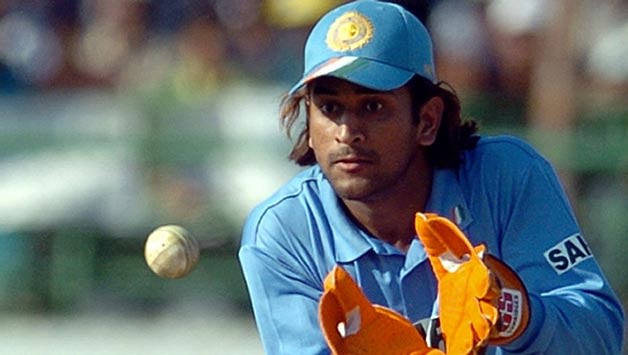 MS Dhoni made his India debut close to thirteen years ago against Bangladesh. Back then, India did not have a fixed wicket keeper as the selectors were looking for a safe pair of hands behind the stumps who could also contribute some runs with the bat.
Dinesh Karthik and Naman Ojha were two of the biggest candidates for the role, while Dhoni was slightly lower down the pecking order. But Dhoni's power hitting ability gave him his chance over Ojha which he then seized with both hands.
Things did not start off well though for the then long haired youngster from Ranchi. Dhoni was run-out off the first ball that he faced in international cricket, something that he mentions to this day.
He tucked the ball around the corner and expected to get off the mark. But in his anxiety to complete the run, Dhoni did not realize that the fielder had already got the ball and by the time he tried to rush back in to the crease, he was run-out.
---