WATCH : Mansour Bahrami plays a delightful shot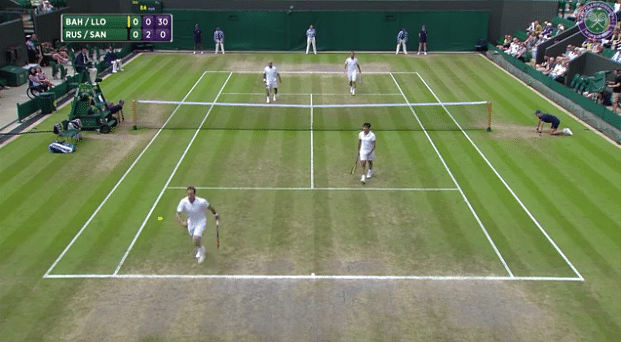 Mansour Bahrami is one of the most recognizable people on the planet, which is why anything he does invariably makes headline news.
He was at Wimbledon recently, where he participated in a doubles match with a couple of his friends.
In the middle of the match, the old timer and his friends got involved in a series of between-the-leg shots.
All four players started playing these cheeky shots one after the other as the watching crowd cheered them all on.
Popularly known as 'tweeners', these shots have been made famous by some of the best tennis players in the world.
Roger Federer is probably the best known exponent of the tweener shot.
The legendary Swiss has played it on many occasions, and it is something that crowds always egg him on to do during matches.
But it is fair to say that Bahrami and his friends were not bad at it either!
---