WATCH : Nakamura wins the 2018 Royal Rumble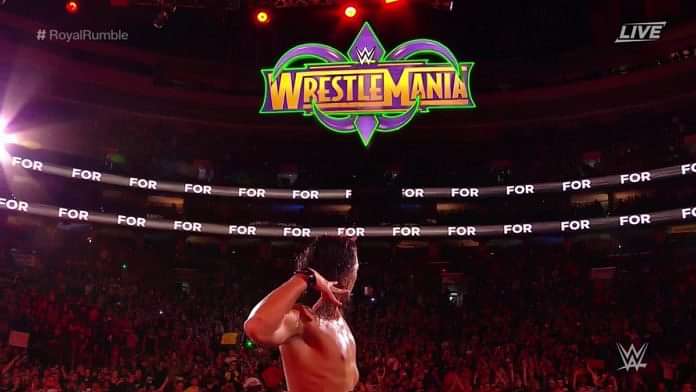 Shinsuke Nakamura has won the 2018 Royal Rumble, as the popular superstar outlasted Roman Reigns to book his main event for Wrestlemania.
After a couple of underwhelming Rumbles over the past few years, the 2018 edition lived up to the hype and finally had a winner that the crowd lapped up.
In one of the biggest surprises of the event, Rey Mysterio made a shocking return to the company. The greatest high-flyer in WWE history, Mysterio returned after six years and was greeted to a huge ovation.
Finn Balor was another star in the Rumble, as he came in at number two and lasted well over 50 minutes. Balor reached the last four, along with Nakamura, Cena and Reigns, before eventually being eliminated by Cena.
There was a great moment earlier in the Rumble, when past heroes faced off against the future in the middle of the match. Cena, Orton and Mysterio teamed up to battle against Balor, Nakamura and Reigns in what was a wonderful moment for the fans.
Eventually it came down to Reigns and Nakamura, as the 'corporate' star faced off against the internet darling.
Reigns looked to be closing in on another Rumble victory, as everyone was preparing themselves for yet another meltdown from the fans.
But Nakamura held on, and hit a lethal kick to finally dump Reigns over the top rope and spark massive celebrations among the Philadelphia crowd.
After the match, Nakamura was asked which champion would he like to face at Wrestelmania, The Japanese hero named AJ Styles as his preferred opponent, as the WWE Universe finally got the dream match everyone wanted.
WATCH THE VIDEO :
---