Webber discloses Vettel's meltdowns during tough race situations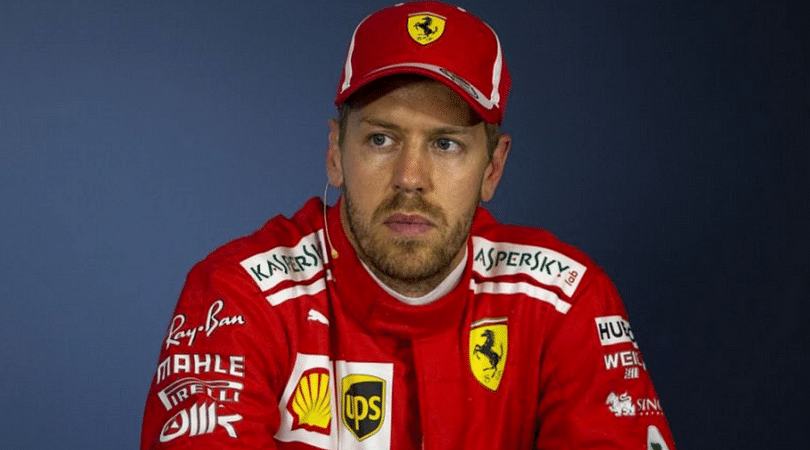 Mark Webber knows a little bit about Vettel from the time when the duo were teammates at Red Bull during the 2009-2013 period, right before Webber's retirement from the sport.
Speaking on the official F1 podcast, Webber revealed how Vettel somehow doesn't respond well to situations that suddenly present themselves.
He cited the example of the Azerbaijan incident in 2017 when Vettel drove into Lewis Hamilton during a safety car.
"Sebastian has had those and does have those. I think he has a plan and often these meltdowns are outside our normal routine of a grand prix. So: Safety Cars." Webber said.
"Abu Dhabi [in 2012] he's been off behind the Safety Car, hitting DRS boards
"We saw Azerbaijan.
"So it's amazing how he has this maximum intense focus and concentration that he can do. Winning off pole off the front, breaking the DRS, that was his signature punch. He was deadly with that. But as soon as there was another complication that became a little more tricky" he added.
Webber also recalled the 2007 Japanese Grand Prix incident, when Vettel(who was driving for Toro Rosso) drove into the 2nd place Webber(who was driving for Red Bull), costing the world a Red Bull-Toro Rosso podium.
"There was podium for sure, which was unheard of," Webber said
"Red Bull and a Toro Rosso on the podium together, this was like, never been done before." he added.
Vettel has had a few such incidents this season as well, one where in hit Bottas and ultimately cost himself the race.
Do you think Webber has a point?(Vettel reacted superbly to the double safety car at Silverstone recently)
---