West Indies vs Australia- Preview and Moneyball9 Fantasy tips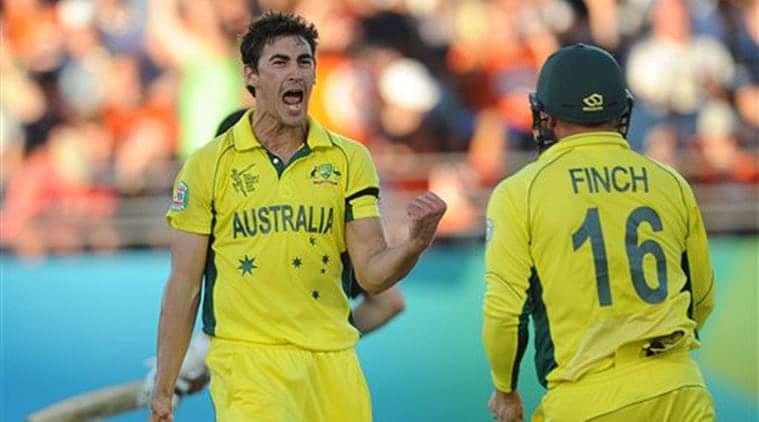 Australia play their third game on the trot in this tri series with them having a firm grip on proceedings having won two of their three games, one of which also got them a bonus point. A win at St Kitts against the home side would put them a fair distance ahead of the pack and would almost cement their place in the final.
But the West Indians wouldn't be pushovers, especially on a ground that plays straight into their hands. Small boundaries, flat pitch and those West Indian muscles make for a deadly combination and if one of their musclemen gets going, the Australian batsmen would have to bat out of their skins to match the carnage.
The West Indians have had a good rest period for the past week and with rejuvenated spirits they would be all set to bring down the mighty Aussies. Australia on the other hand have been playing continuous cricket and will have to deal with the next part of the tournament without their batting mainstay, David Warner. Warner fractured his finger while fielding in the last game and though it seemed he'd be fit in time for this game, it was revealed this morning that he has been ruled out of the entire series.
Let's get to business now!
Batsmen
With Warner injured, Usman Khawaja and Steve Smith both will move up one spot in the batting order, thereby increasing their 'point providing' potential. Khawaja has been striking the ball brilliantly and would relish the ball coming onto the bat at Warner Park.
Steve Smith just hasn't found his rhythm batting at number 4 and he'll be glad to shift one spot up on the batting order to number 3 where he has made bucketloads of runs in his career.
Aaron Finch was good in the game against South Africa but against Narine, I don't expect him to feature too well. And hence you could get in either of George Bailey or Marlon Samuels. If Australia bat first go for Bailey, else opt for Marlon Sameuls
Bowlers
Mitchell Starc and Adam Zampa are obvious picks as both of them have been incredible in all their games in this tri series. And though the West Indians relish slow spin bowling, they can't really play the leg spin that well. This is where Zampa can get a stranglehold over the match and tilt it in Australia's favour.
Josh Hazelewood too has been amazing with the new ball and was getting a lot of reverse swing in the previus game against South Africa at the same venue. Expect him to get a few wickets upfront and follow it up with one or two at the death. Get him in!
Wicketkeeper
Out of Wade and Charles, I go with Charles as he opens the batting and thus gets to face a larger sum of deliveries to make an impact.
All Rounder
Three players are in contention for this sole spot, Mitch Marsh, Braithwaite and Glenn Maxwell. Maxwell was left out of the last game but should be back for this one as Warner is injured.
Mitchell Marsh is always pushed low down the order and costs Rs 8000, something that really affects my team combination and hence I leave him out.
So, Braithwaite seems the best option as he gets to bowl his full quota of 10 overs and on a small ground he could be promoted up the order to take advantage of the small boundaries. Get him in!
Flexible Player
Sunil Narine will be my flexible player for today. He is the only West Indian bowler who has really looked like taking any wickets in this tri series and his mystery could really cause some troubles in the Australian batting camp. 
Happy team picking!
---