What If Series : What if Tennis Players were Hollywood Actors !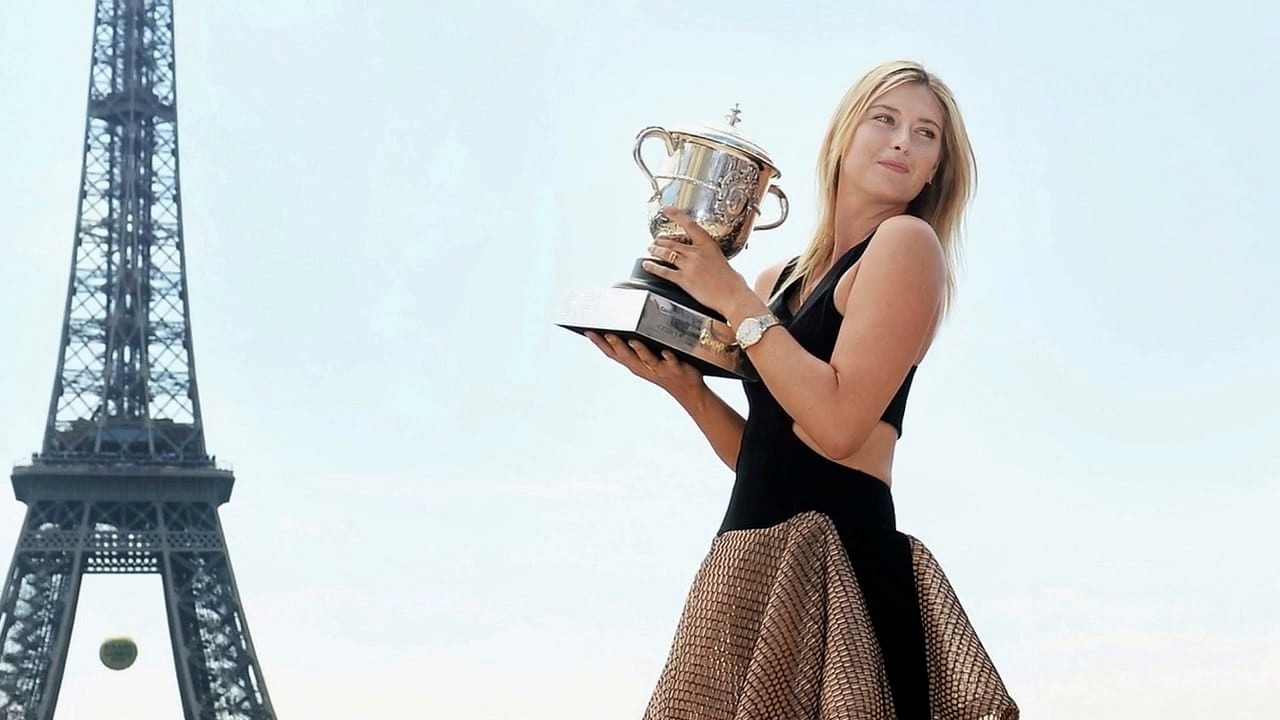 Is there a more glamorous sport in the world than Tennis ? Probably not. Tennis players have always played a major part in pop culture. The likes of Laver, Borg, Mcenroe and Agassi have had huge fan followings for their antics for as much as their antics on the pitch as off it. So what if Tennis players were Hollywood actors ? Let us find out!
5) Maria Sharapova – Jennifer Lawrence
Querky, eccentric and talented. Three words that are used by most to describe Jen Lawrence. Funnily enough these three words can also be used for Maria Sharapova.
Jen Lawrence has not been in the industry for long but her acting chops have won her a couple of Oscars already. Her quick wit and even quicker tongue has garnered her a fan following that can match anyone in the movie industry.
The supremely talented Russian is a force to reckon with at most times and will go down as one of the best players of her generations. With age on her side, her list of Grand Slams is only going to increase. A great choice for if Tennis players were Hollywood actors.
4) Andy Murray – James McAvoy
These two british exports are eerily similar in many ways. While both McAvoy and Murray are talented in their own right, neither of them have really exploded big time.
James McAvoy has garnered much attention after his role as Charles Xavier in the recnt X Men series. But while he has been in the industry for a while, he is still till yet to truly establish himself as a superstar.
It is a similar story for Andy Murray. He has long been touted as the next big thing but he is yet to truly showcase that potential on a regular basis. He is no so young anymore either. A great choice for if Tennis players were Hollywood actors.
3) Novak Djokovic – Ben Afleck
For someone who has been so successful, Ben Afleck has a surprisingly large number of critics. This is something the Serbian champion Novak Djokovic also has in common.
Ben Afleck has been a top actor for over a decade in Hollywood. His list of super performances and movies can put many actors to shame. It is a pity that his fan following is not up to that mark.
Djokovic will go down as one of the most under rated champions of all time and that is because of the presence of the uber popular duo of Federer and Nadal. He might try all the dance moves and funny skills that he wants but he won't touch touch either of their fan bases.
2) Rafael Nadal – Hugh Jackman
Nadal is a modern tennis great who will go down as the greatest clay court player the world has ever seen. His ability to come back after all his injuries makes him almost invincible physical specimen. Reminds you of a certain Wolverine eh ?
Hugh Jackman is a super popular Australian actor who has one of the best Cvs you could dream of. The characters that he has played and the movies that he has acted in has made pop culture icon all over the world.
Both these guys also have an unbelievable number of fans. Why would you be fan of both of them? A great choice for if Tennis players were Hollywood actors.
1) Roger Federer – George Clooney
Class ! Just Pure class !
George Clooney may well be the most suave guy you are ever going to meet. His style and personality makes it really tough to hate him.
What is left to say about Federer that has not been said before? The legendary Swiss master is one of the greatest and most popular athletes that the world has ever seen.
Arguably the greatest player of all time he might just be the popular player of all time as well. A great choice for if Tennis players were Hollywood actors.
---