WNBA Games Today: Sun vs Sparks TV Schedule; Where to watch the 2020 WNBA season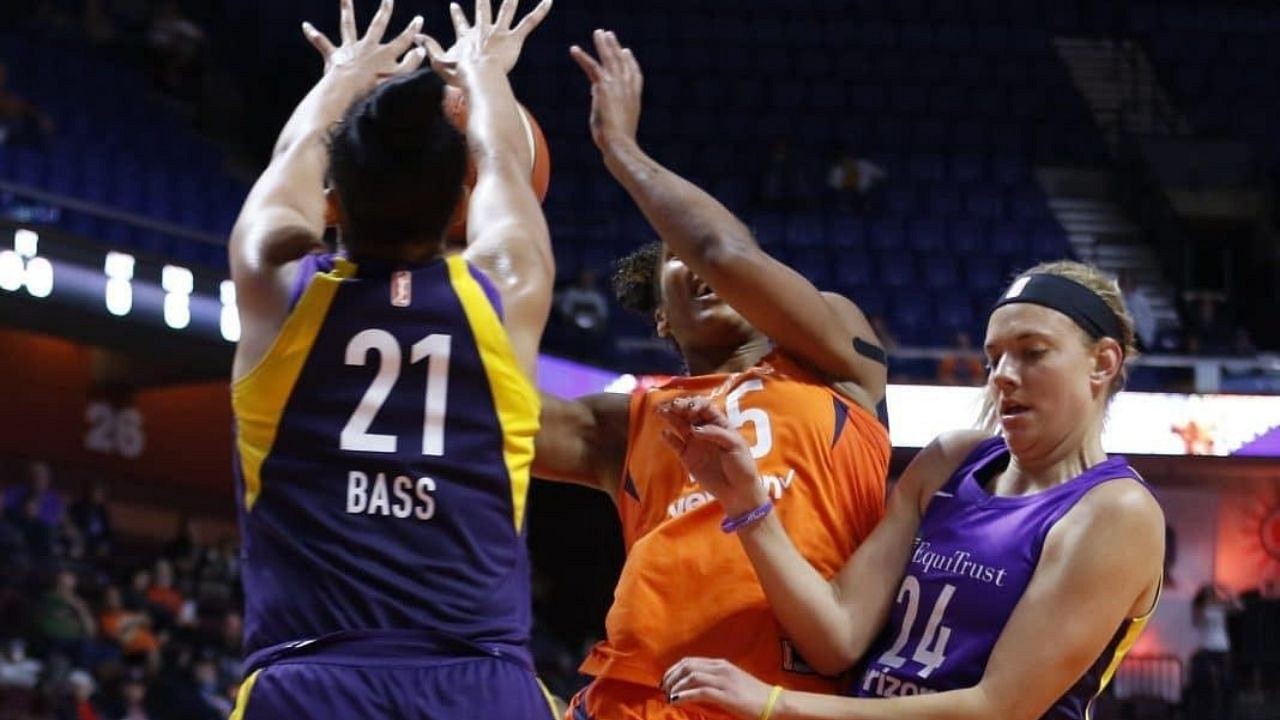 Connecticut Sun will face Los Angeles Sparks in the final game of WNBA today Here we look at the Match details and TV Schedule.
Last years runners up Connecticut Sun are having a tough time in Florida. They have lost both their opening games and are in search for a win to gain momentum. Thou it would not be easy for Sun as Sparks have gotten off to a brilliant start in the WNBA Bubble.
Now, while Sparks did lose 1 of their two games, they have looked pretty solid on court, whereas Sun still seem to finding their feet in the WNBA restart.
Read More: Storm vs Mystics TV Schedule; where to watch WNBA Restart
Sparks won against Mercury (99-76) in the season opener but lost to high flying Chicago Sky (78-96). Whereas Sun yet has to score in the winning column of the league table. They lost to defending champion Mystics (89-94) and Lynx (69-77).
Where to watch Sun vs Sparks on TV and Online?
The game is scheduled at 10:00 PM (ET) and can be watched on the following platforms:
NBA TV (Accessed through NBA League Pass)
WNBA League Pass
TV: ESPN
Live Stream on Fubo.tv
Fans can watch the Scrimmage games on NBA TV on both the NBA website and the mobile application. However, you'll need to buy the NBA League Pass in order to do that.
Do check out the free trial offers before buying the NBA League Pass.
Sun vs Sparks Preview
Curt Miller's side (Sun) is in a transition phase as they are trying to build their side around DeWanna Bonner as Jonquel Jones is not playing 2020 WNBA. Apart from Bonner, the team is really struggling to get going and hopefully Sun can come up with a better team performance tonight.
Also Read: Sky vs Lynx TV Schedule; where to watch WNBA Season restart
In order to replicate last year's performance or come anywhere close to that, a well knit team will need to step onto the court.
The Sparks will look to capitalize on Sun's current situation into a win. Sparks center Nneka Ogwumike has scored 34 points, 10 rebounds, and 2 assists in the previous two encounters, making her the most successful player in the team.
The probable lineup for Los Angeles Sparks
Tierra Ruffin-Pratt – SF
Candace Parker – PF
Nneka Ogwumike – C
Riquna Williams  – SG
Chelsea Gray – PG
The probable lineup for Connecticut Sun
DeWanna Bonner – SF
Alyssa Thomas – PF
Brionna Jones – C
Bria Homes – SG
Jasmine Thomas – PG
---
Share this article