Former WWE Star Lio Rush retires from Pro-Wrestling. He recently appeared on AEW's casino battle royale match as the Joker at the 2021 Double or Nothing Pay Per View.
Things seemed to be on the up for Lio Rush. The NJPW contracted wrestler made his All Elite Wrestling debut recently appearing as the Joker in the casino battle royale match at their recently held 2021 Double or Nothing Pay Per View.
Also read: Billy Corgan reveals why WWE refused to buy NWA
Unfortunately it seems that he suffered a career ending injury during the match. The former WWE Cruiserweight Champion has revealed that he is retiring from pro-wrestling after the injury proved to be more serious than he originally thought.
Former WWE Star Lio Rush retires from Pro-Wrestling
Rush announced his retirement from professional wrestling on Tuesday.He revealed that his injury was so bad that he couldn't even pick up his newborn child.
View this post on Instagram
"I realized just how much this would affect my everyday life. For anyone who knows me, you know that i work endlessly for me and my family. It became more and more frustrating everyday finding little things that i could no longer do. Like simply putting on a shirt and a much harder fact to deal with, not being able to pick up my newborn son…"
Rush added that he may have to fulfil his contractual obligations with NJPW once he is healed. Once that's over, he will be completely done with the business.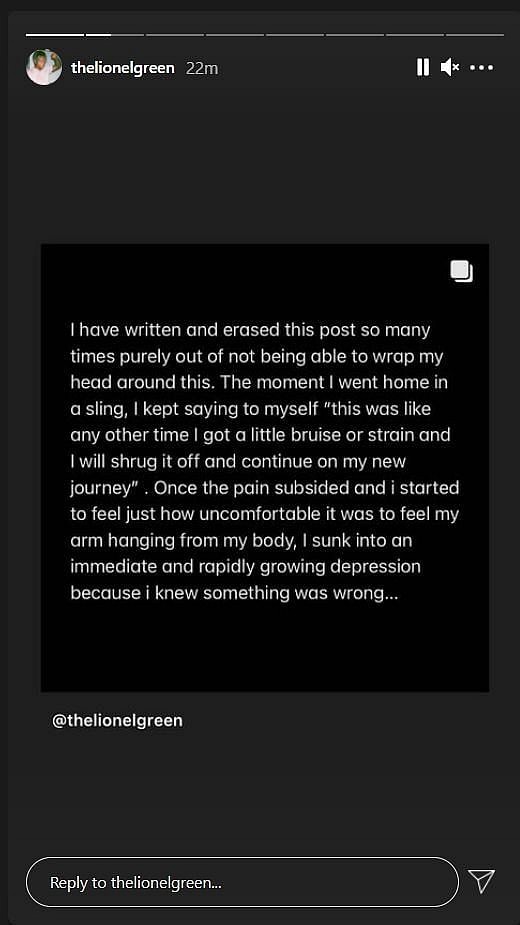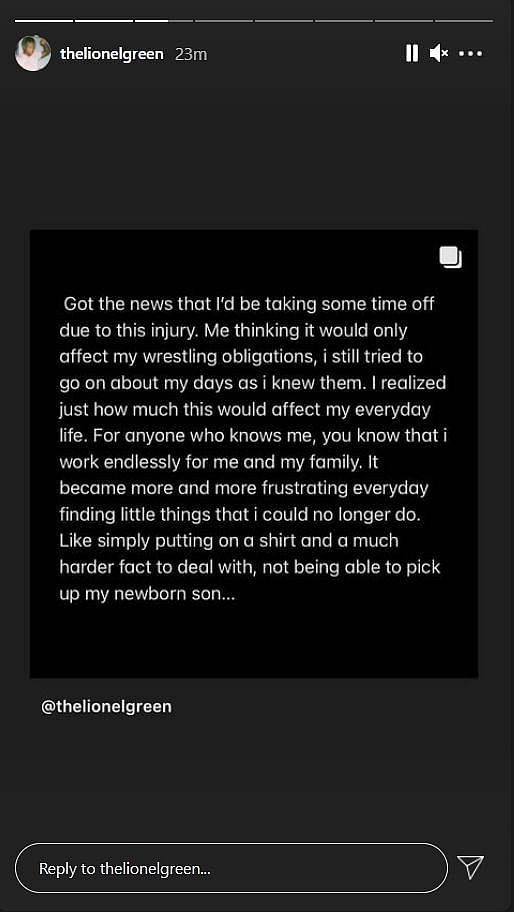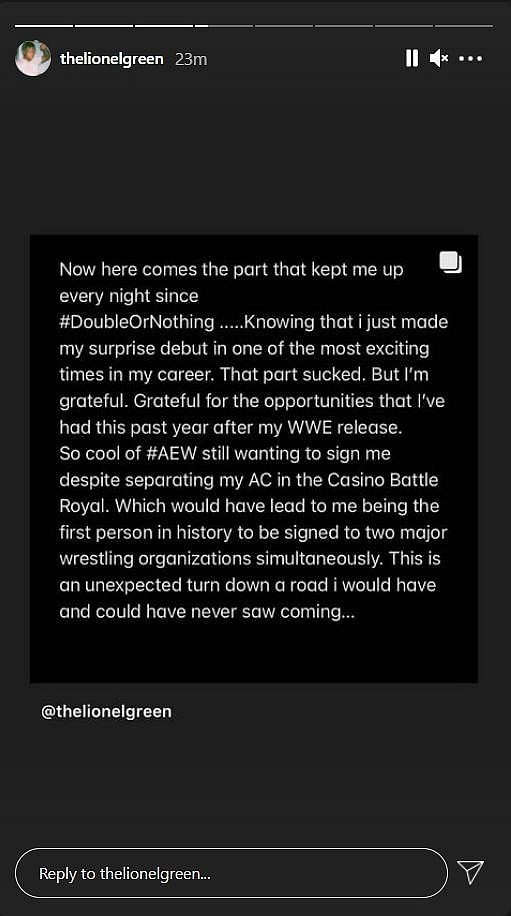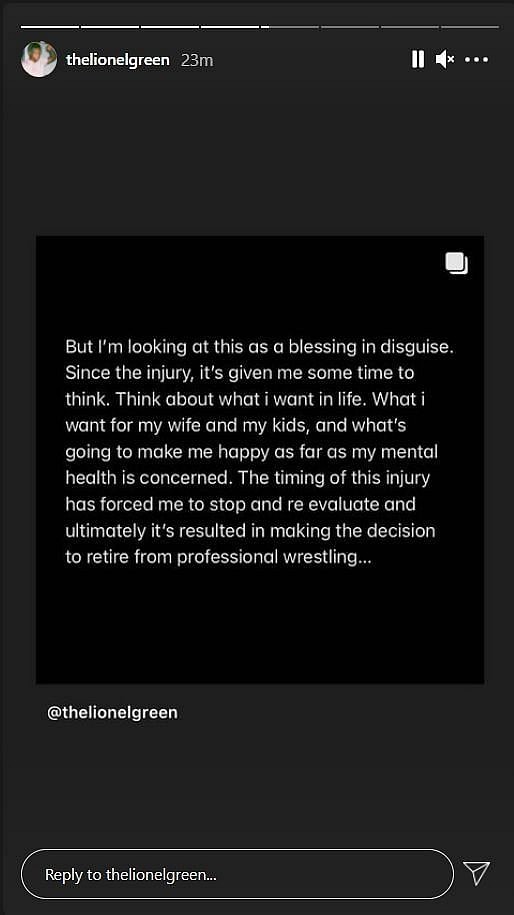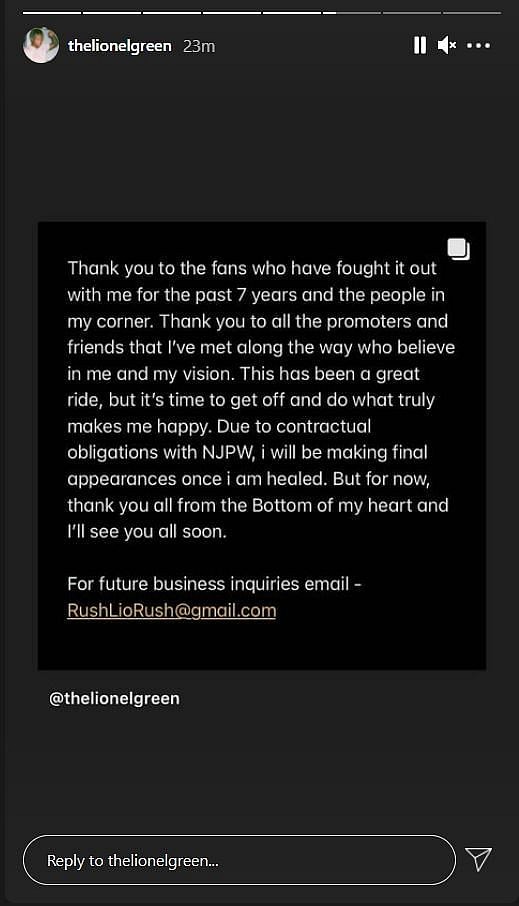 This isn't his first retirement from wrestling. Rush announced his pro-wrestling retirement last year after he was released from WWE. Time will tell if this is truly the last fans have seen of him. Regardless, we wish Lio Rush all the very best for all his future endeavors.
Click here for more Wrestling News