Edge talks WWE return after triceps injury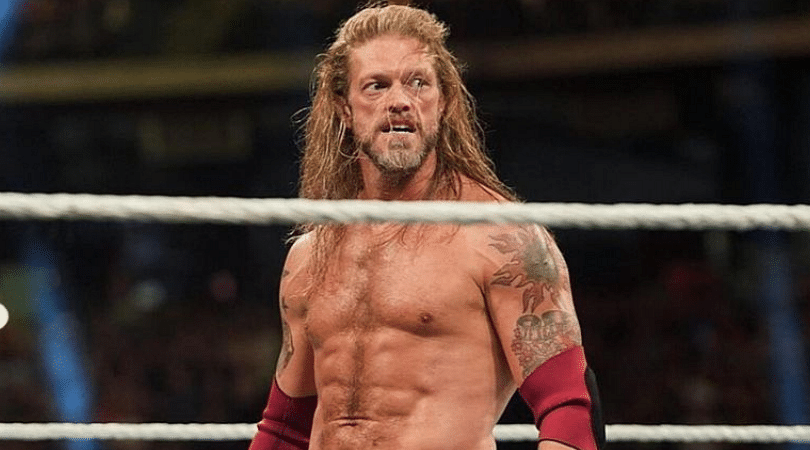 Edge talks WWE return after triceps injury. The Rated-R superstar was last seen in the WWE at Backlash where he wrestled Randy Orton.
Edge made his profile return at Royal Rumble earlier this year. He was placed in a program with Randy Orton that was reportedly set to culminate at SummerSlam. Unfortunately, the Rated-R superstar injured his triceps during his match against Orton at Backlash.
Also read: Bobby Roode makes WWE return
He has since been taken off WWE TV. There have been speculations that he will return in time to end his feud with Orton at Wrestlemania instead. However, Edge himself isn't sure how long he will take to fully recover and return to the ring.
Edge talks WWE return after triceps injury
"I mean, I don't know," Edge said in a recent appearance on Busted Open Radio. "It's a learning process because I'm going to be 47 next month, so I didn't know how I heal from injuries, surgeries [and] things like that. It's a slow process. I'm not going to lie. The triceps is a different thing.
"I got back from an Achilles in six months, but I was 35 doing that, so at 10 plus years, I don't know. It's a different thing. You don't realize how much your triceps is involved in almost everything you do in terms of arm movement.
"So, I don't know yet. I know it's a lot slower than I thought it was going to be because I just have this mentality of, 'Right. No big deal. Surgery, PT and we grind through it, we break down the scar tissue and off we go.' So, I don't know if it's the injury itself [or] if it's I'm a little older, I don't know what it is, but it's not as fast as I would've liked.
"Well, we just haven't gone to explosive stuff yet. So, we don't really know. It's three months out, so I don't know. Maybe, I'm just impatient. I think it's really what it is more than anything. I just assume by three months, I should be almost ready to go and that's not the case."
Click here for more WWE News
---
Share this article