Has Kairi Sane signed a new contract with the WWE?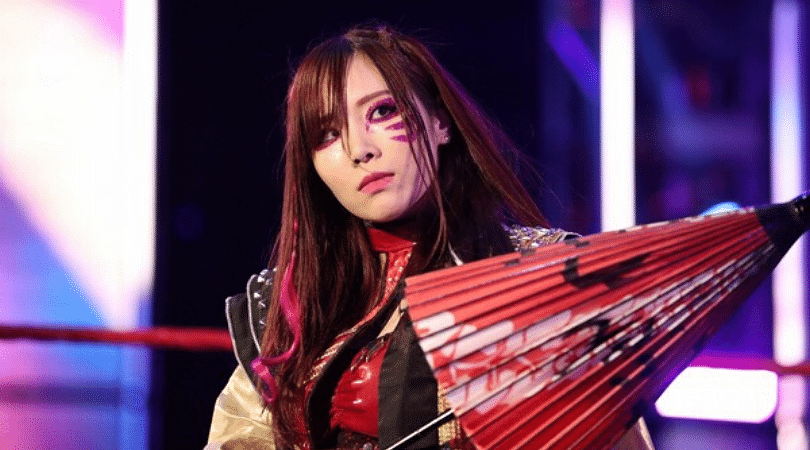 Has Kairi Sane signed a new contract with the WWE? The former NXT Women's Champion's status within the company has been making headlines recently.
Kairi Sane's arrival in the WWE was met with huge fanfare. One third of the 3 best wrestler in the world alongside fellow Japanese wrestlers, Io Shirai and Mayu Iwatani, according to Dave Meltzer in 2016, the excitement was understandable.
Also read: What did Vince McMahon think of the 'Wyatt Swamp Fight'?
Her run in NXT was amazing and made for excellent TV. Unfortunately, her momentum derailed upon her promotion to the main roster. The WWE seemed not to know what to do with her character. Since then there has been speculation that she may leave the promotion at the expiration of her contract.
However, Sane made a return to WWE TV very recently and accompanied Asuka to the ring and even went head to head with Sasha Banks. A few days later reports emerged of WWE's interest in keeping her and offering her a contract she wouldn't be able to refuse.
Has Kairi Sane signed a new contract with the WWE?
Unfortunately, the rumour above seems to be just that. According to PWInsider, Kairi Sane's taping with the WWE today is her final date with the company. This means that the two episodes of Raw (tonight's and next Monday's) being taped at the Performance Center are the last we'll see of her for a while.
The Newlywed will reportedly return to her home country of Japan and settle into life there.
The report adds that there is no bad blood between Sane and the WWE. She is leaving the promotion in good terms and will remain part of WWE's extended family.
There is no word on how the WWE plan to write her out of storylines. It was reported earlier that she was supposed to be a part of an injury angle with Asuka's SummerSlam opponent putting her out of commission.
Click here for more WWE News
---
Share this article