Vince McMahon Was Once Offered Money by a Wrestler's Sugar Daddy to Make Her WWE Women's Champion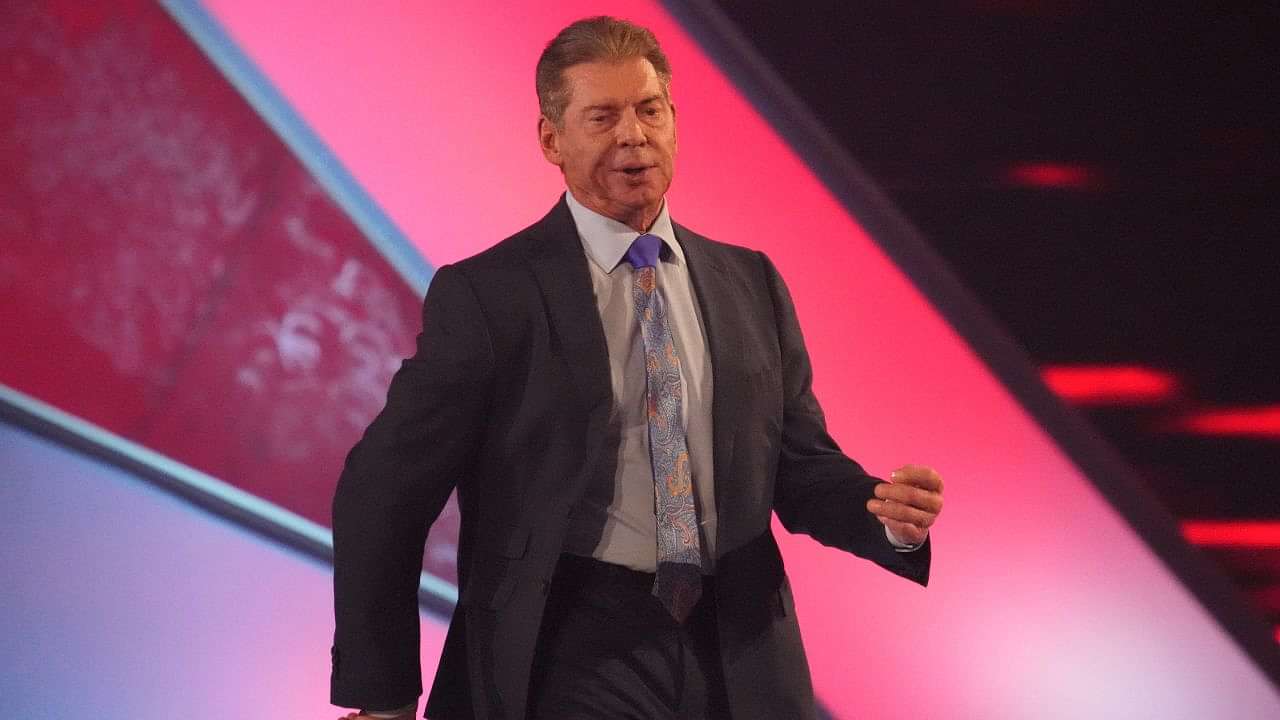 The WWE universe is already used to Vince McMahon and his enigmatic ways. However, the WWE Chairman once came across someone just as if not more bizarre than him. To understand this story, we have to go back to the 80s when the Gorgeous Ladies of Wrestling (G.L.O.W.), an all-female wrestling promotion, ran in full swing. It featured actresses, models and several up-and-coming wrestlers. One particular talent from that promotion had a sugar daddy that was so invested in her career, he actually offered to pay Vince McMahon to put his Women's Championship on her.
Also read: Did WWE Icon John Cena Ever Date Carmella After His Breakup With Nikki Bella?
WWE's Bruce Prichard recalled the incident on his Something to Wrestle With podcast, back in 2019. He revealed that a meeting was set up between Vince McMahon and the sugar daddy and talked about Vince's reaction to the offer and what came of it.
Loading embed tweet https://twitter.com/landofthe80s/status/1397539301076971525?ref_src=twsrc%5Etfw
Vince McMahon was once offered money by a wrestler's sugar daddy to make her champion
While he did not reveal the name of the wrestler, Prichard revealed that her sugar daddy wanted Vince McMahon to put her in a program with the WWE Women's Champion at the time and have her win the title instead. Despite not treating the Women's title with the same prestige as he did the men's title, Vince was against doing business in that fashion.
He rejected the offer and told him that was against the way he did business. The man then tried convincing Vince by saying:
"There's a first time for everything. This is an opportunity for you. She's gonna be one of the most widely known names, and she'll be one of the biggest stars you ever had."
Vince quietly listened before thanking him and wrapping up the meeting.
The only female talent to move from G.L.O.W to WWE was Hall of Famer Ivory. However, Prichard confirmed that she was not the wrestler in question. In fact, Vince almost refused to hire her because of her association with the promotion, but changed his mind after he learned that she was an actual wrestler.
G.L.O.W was quite different from WWE
While both WWE and G.L.O.W featured scripted wrestling matches, the two promotions differed vastly in their presentations. The WWE ran backstage segments and comedy sketches, but was mostly serious programming.
G.L.O.W, on the other hand, almost exclusively only had over-the-top comedy sketches with colorful characters, each of whom had their own rap song.
The promotion was created in response to fan's reaction to female wrestling. The wrestlers were selected from 500 women who applied to be cast on the show.
They were then trained to wrestle before they were put on TV.
G.L.O.W lasted for four seasons (1986–1990). During their run they only held live events for the purpose of taping, unlike the WWE who had a separate schedule for their house show circuit.
They also differed from WWE in that they only aired 26 episodes per year, with a rerun for each episode to complete the year.
The show folded during shooting of the fifth season because of financial turmoil. Regardless, the promotion left a huge impact at the time in their attempt to rely solely on women. Especially when most promotions only saw them as secondary at that point.
Netflix produced a fictional series with the same name based on the all-women's promotion back in 2017.  The series was supposed to run for four seasons. Unfortunately, the final season was canceled due to the COVID-19 pandemic causing a production shutdown.
Click here for more Wrestling News
---