Yogeshwar Dutt wins hearts with a trendsetting gesture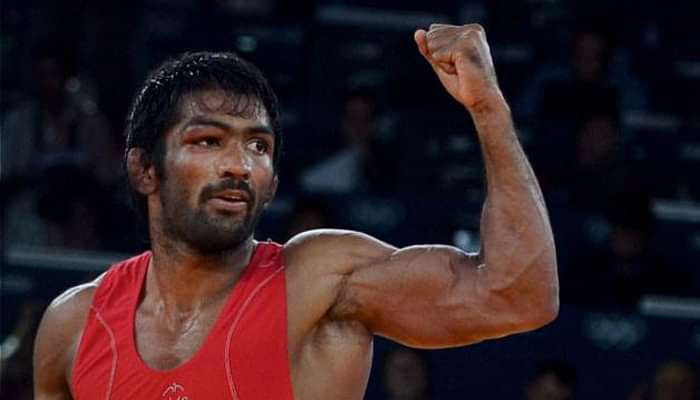 Indian ace Olympic wrestler Yogeshwar Dutt has not only brought laurels for his country by winning medals but is trying to fight against the evils of the society. He is trying to be an agent of change, by setting examples through his own life. Yogeshwar Dutt has decided to take a token amount of Re1 as dowry for his wedding.
Dutt is all set to tie the knot with Sheetal who is the daughter of Congress leader Jaibhagwan Sharma on January 16 in Delhi.
When asked about his decision to take a token amount of Re1 he replied to the news correspondents that he has seen his family struggle to collect dowry for the girls of the family. Therefore he understands the pain that the family members have to take to collect such a huge sum. Thus to set an example for the society he had decided not to accept anything else apart from the Re1 token.
Yogeshwar Dutt made it clear that he dreamt of only two things while growing up. He always wanted to excel in wrestling and secondly he made a promise to himself of not accepting dowry.
"My first dream has been realised and now it is time to keep my second promise," the 34-year-old added.
Yogeshwar got engaged to Sheetal in Rohtak on Saturday and according to his mother they accepted the Re1 token sum as a mark of good omen.
However Dutt still has one regret that his father Rammehar Dutt and his first guru Master Satbir Singh are not alive to see him fulfill both his promises.
---