WATCH : Yuzvendra Chahal hails the influence of Kohli and Dhoni on his bowling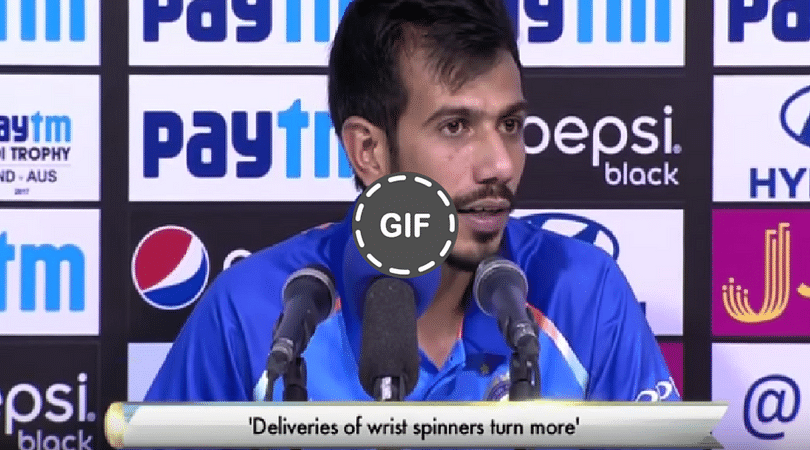 The much anticipated Ind-Aus match got off a great start, as the hosts dominated the world champions to win the match by 21 runs (D/L method).
India were wobbling when they were five down with around 80 runs on the board, but were thankful to Hardik Pandya and MS Dhoni as the pair helped post a string 281 on a turning track in Chennai.
In reply, the Aussies were never able to figure out the track as the spin duo Yadav and Chahal choked the batsmen. In the post match press conference, Chahal praised the influence of Kohli and Dhoni on his bowling.
"Wrist spinners are mostly attacking but when your captain is so attacking, you get freedom to attack more."
"We (both him and Kuldeep) go by the situation and since both of us are attacking bowlers, we go for wickets. Depending on the match situation, we look at things. If he bowls first, I tell him where the ball is spinning from and how we can get him out," he added.
"Kuldeep's deliveries come in. So, Mahi bhai and Virat bhai asked me to push it outside and keep checking his feet."
"I have bowled a lot to him (Maxwell) in the IPL. (Today) We had to spin him out. We could not play defensive. It was important to change our lines. If he plays a good shot, that's fine. If he scores outside off, then he could get out," he added.
---