3 players Mourinho can sign including Gareth Bale after taking up Tottenham job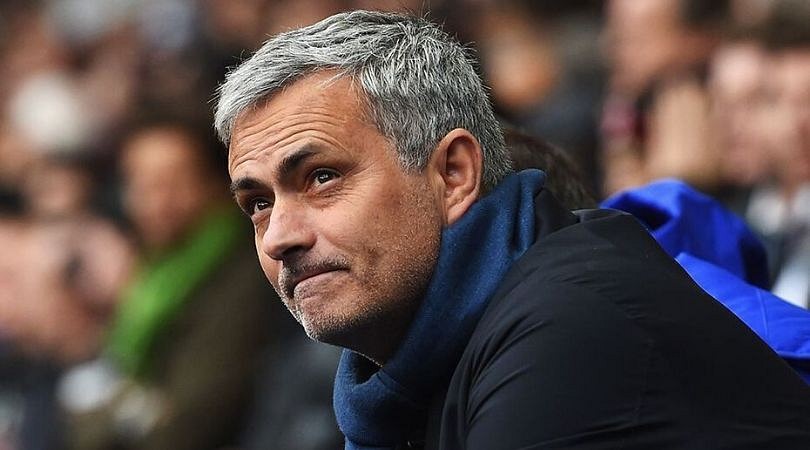 3 players Mourinho can sign including Gareth Bale in the upcoming transfer window, as the Portuguese manager takes up a job at Spurs.
In surprising news, Mauricio Pochettino was sacked by Tottenham Hotspurs, where the Argentine manager contributed more than five years. Further, only a few hours later the north London club announced the arrival of Jose Mourinho as his replacement.
Certainly, both the managers play different brands of football and for that Mourinho has to make some changes in the squad in order to play his style of game.
Moreover, Spurs also have their own set of problems in the current squad and Mourinho would be looking forward to minimizing them ahead of the January transfer window.
Although Daniel Levy is not a spender, but in this case, he might lose up his pockets in the next two windows to allow Mourinho to make his own transformations in the squad.
But the winter transfer windows doesn't involve itself in intense business as compared to the summer transfer windows, probably because no team wants to unbalance itself in the midst of a season.
So, with the limited options and short time, we list out three candidates, which Mourinho might be interested in landing with the winter transfer season approaching soon.
Also read: Highest paid managers in European football
1. Gareth Bale
In the winter transfer season, there are very few sensational signings with hefty money involved. Most of the clubs sell off their unrequired players and that is the case with Gareth Bale.
Bale has been on the outgoing transfer list of Real Madrid since summer but the Welsh captain avoided the axing in August. But with his last night stint after his match for Wales, where he unfurled Wales flag which had written. Wales, Gold, Madrid: It displayed the sequence of priorities Bale has in his professional life.
Incredible shithousery from Gareth Bale to unveil this flag 👀😂 pic.twitter.com/sexnnfeUlt

— ODDSbible (@ODDSbible) November 19, 2019
Certainly, this stint did not go well with Real Madrid fans, nor it would go well with the bosses at Los Blancos. On the other hand, Bale is still a loved figure at Tottenham over where he found his fame. Thus, Mourinho can win the hearts of Spurs fans if he lands Bale.
2. Dayot Upamecano
Tottenham need reforms in defence with Jan Vertonghen getting into the last years of his career and Toby Alderweireld past his best days, Mourinho should have a look at his defence.
Thus, Davidson Sanchez is the only viable option in the back. So, Tottenham can go after Upamecano to upgrade the defence. Although, the French defender will be an expensive buy and for that Mourinho would need to convince Levy.
Upamecano has seen an astronomical rise in the Bundesliga with Leipzig and many clubs including Arsenal, Manchester City and Manchester United are already monitoring his situation.
3. David Neres
Tottenham needs fortification on the wings and David Neres is a suitable option, as he can play on either of the sides. Heung-Min Son is the only quality winger in the team and cannot be rushed in all the games.
Thus, if Neres is targetted then Tottenham will certainly have a good lineup to field on the matchdays. Right now, the Brazilian winger is playing for Ajax and in the 20 games this season he has amassed 6 goals and 2 assists.
In the present market, Neres is valued at €45 million. Thus, a reasonable player in the inflated market. Neres is a type of player who can suit to Mourinho's style of play.
---