3 Things we learned from India's Triumph in Asian Champions Trophy 2016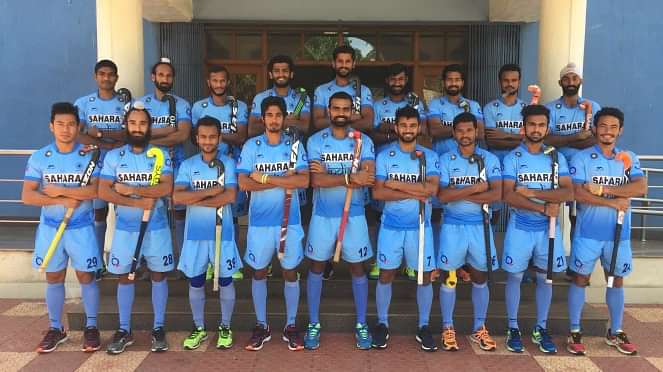 India beat Pakistan 3-2 in the finals of Asian Champions Trophy 2016 held in Malaysia. Here are 3 things that we learned from India's Triumph in Asian Champions Trophy 2016.
India's second half woes continue
We became familiar with this trend during Rio Olympics 2016. Taking a lead at the first half and giving it all away in the second. Well, almost something similar happened in this finals as well. India, after scoring a couple of goals in the first half, gave away 2 goals and helped themselves to a tense finish. However, with nine minutes to go, Nikkin Thimmaiah scored a match winner and prevented a shoot-out. Shoot out would've been anybody's game and would've brought us memories of 2007 T20 Cricket World cup when India beat Pakistan in bowl-outs.
India's weakness at judging aerial balls
The first half of the first half was simply too easy for India and they managed to score 2 goals. The first one was from Rupinder Pal Singh through a penalty corner and the second one came from Affan Yousuf, through a brilliant move from the right flank.
Also Read: Heena Sidhu withdraws from Asian Championship, says she won't wear a Hijab
As time ticked, the Pakistanis began to sense that Indians had a weakness in aerial balls and started exploiting the same. Again, my mind draws comparison to cricket, where Indian batsmen have this shortfall facing rising deliveries. Coming back to hockey, it almost paid off for Pakistan but soon Oltmans brought back Sardar Singh to defence and India started looking better with this new shape.
Sardar Singh's brilliant display
The man-of-the-match as well as man-of-the-tournament for India has to be Sardar Singh deservedly. After a powerful performance against South Korea to enter the finals, he was again at his best in finals. Having had a difficult year, it was remarkable to see the self-confidence he had. The run and the dribble which helped India beat South Korea was amazing. In the finals, he was the creator of two of the three goals that India scored and also assisted the team in defence. It was a supreme showing from the midfielder.
---