India bow out of 4-nation hockey tournament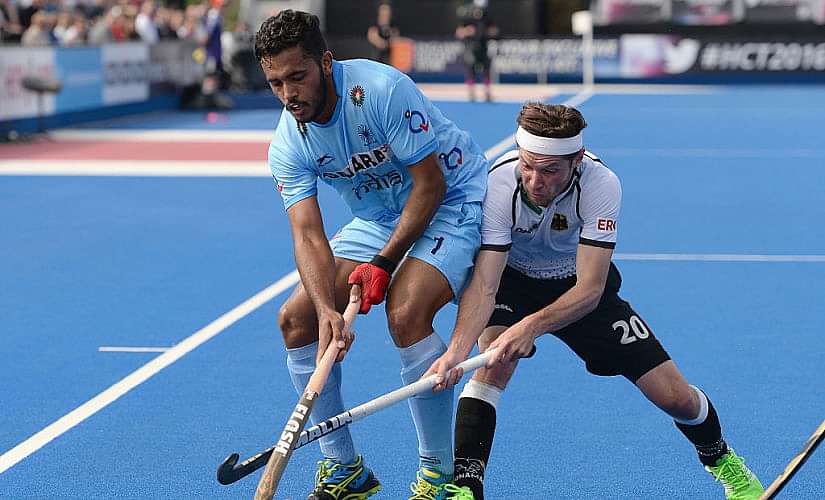 India bow out after a tough fight
Bad news coming in for Indian hockey fans! India bow out of the ongoing 4-nation hockey tournament in Melbourne. The Indian team lost 2-3 to New Zealand to crash out of the four-nation Invitational Tournament today.
However, India still has the chance to redeem some pride and the third-fourth classification match tomorrow. India lock horns with Malaysia in this match. Also, the Tasmanian rivals Australia and New Zealand will battle it out in the final.
A positive start by India
The Indians started on the right note, hitting the Kiwi lineup with penetrative attacks. They also dominated the possession in the first quarter but failed to get a clear shot at goal. Conversely, it was New Zealand who came closest to opening the scoreboard with a Nick Ross reverse hit. However, it was deftly dealt with by Akash Chikte.
Also Read : Indian Hockey: Who gets the recognition?
On the other hand, India's best opportunity came in the first quarter through a penalty corner by Rupinder Pal Singh. He was denied by the Black Sticks captain Shea McAleese. The Indians kept up the pressure to secure the elusive goal and take the lead.
This move paid off in the second quarter with Rupinder scoring in the 18th minute through a penalty. Despite repeated nagging efforts by both the teams, no one could get another goal and India went into the break with a one-goal advantage.
An exciting final quarter
The final quarter produced exciting hockey with two quick goals in 2 minutes by Nick Smith and Jacob Smith. Trailing for the first time in the game, India went on an all out attack only to leave glaring gaps in the backline. The Kiwis would exploit this with a Hugo Inglis strike in the 57th minute to race 3-1 ahead.
Rupinder Pal Singh converted one penalty corner to pull one back. Moreover, India  created several opportunities to level the score but unfortunately Kiwis were resolute in defense. However, Rupinder took his tally of goals to 5 in this tournament.
---