4 Nation Hockey: India off to a flyer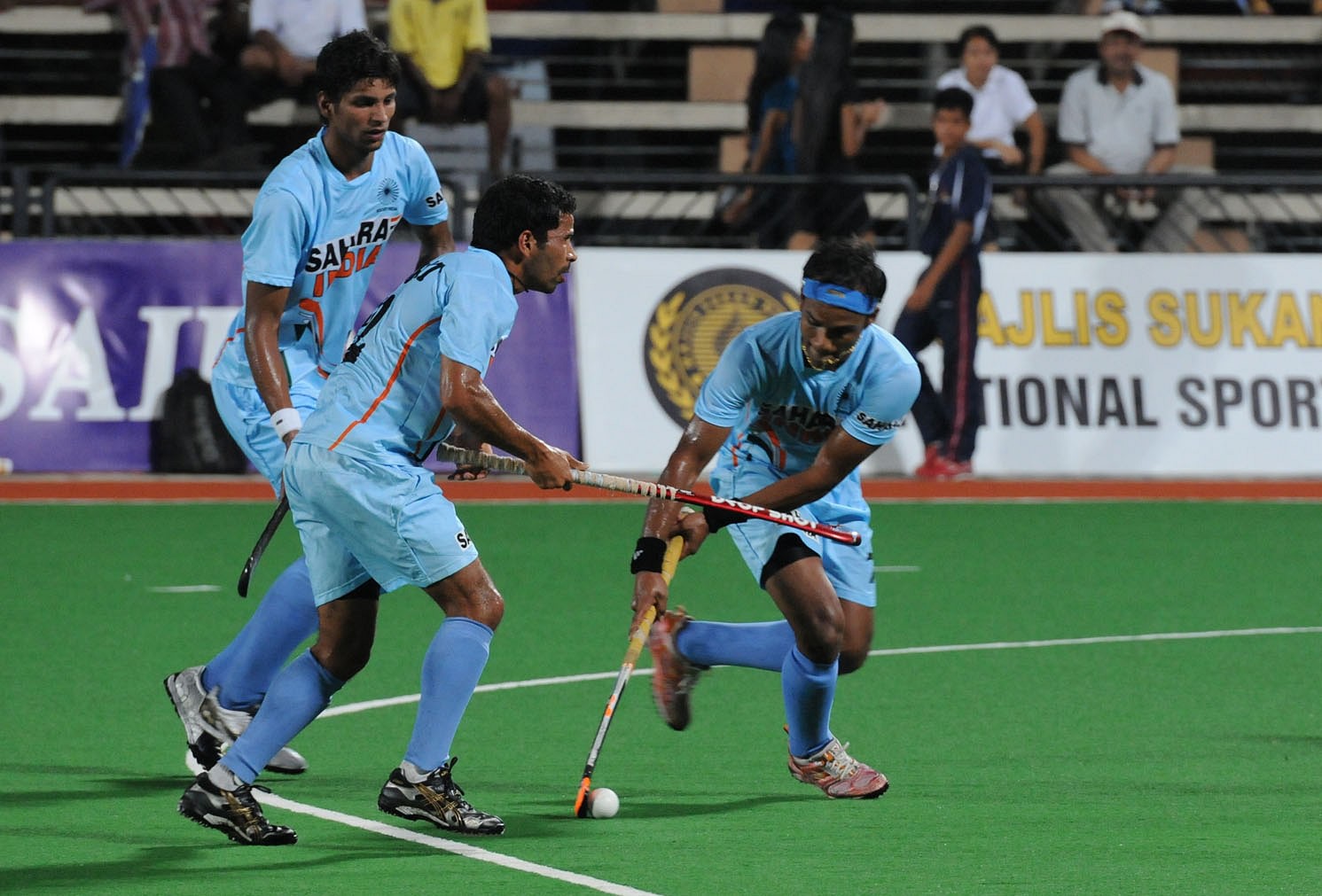 India is off to a flyer in the 4 nation Hockey tournament securing first points by registering an emphatic victory over Malaysia. Nikkin Thimmaiah scored a brace as the Indian men's hockey team got the better of Malaysia 4-2 to register its first win. The tournament follows a round robin format therefore this win becomes even more crucial. This win is ease of the nerves of the Indian players in the later part of the tournament.
How the Game progressed
India got off to a dominating start in the opening periods of the game, pressing high and consistently effecting turnovers to keep Malaysia in their own half. It was a high intensity contest in which both teams fought intensely. However the Indians got better of their counterpart in the last quarter in which they scored two crucial goals.
The thing which the Malaysians were better than Indians is ball possession. However, despite the overwhelming possession, there weren't many clear chances created as Malaysia's deep defense held firm. Thus the two teams went into the first break locked in a stalemate.
In the second quarter too the Malaysian played a defensive game and the Indians were not able to penetrate their defenders. This lasted till the 24th minute of the match before Sardar Singh capitalized on a Malaysian mistake to launch an attack. His pass found Satbir Singh, who laid it off to Thimmaiah at the edge of the circle.
Thimmaiah displayed exceptional skills and tackled the defender, before unleashing a shot into the bottom corner to give India a 1-0 lead, which they held on to as the match went into halftime.
However the Indians were not able to hold onto this lead for a long time. In the 9th minute in the third quarter Malaysia hit back with an equaliser with Faizal Saari converting a penalty corner.
Final Quarter
The parity didn't last long though, as India won their first penalty corner. From the Penalty Corner, Rupinder Pal Singh made no mistake and once again gave India the lead with a precision strike. The teams went into the final break with India leading 2-1.
Malaysia got plenty of opportunity in the final offer due to weak defense from the Indians. Shahril Saabah converted the second penalty chance to draw level again, setting the stage for an exciting finish.
The equalizer from Malaysia served as a blessing in disguise for India as they stepped up their game and started being more assertive with their possession. They started making more penetrations into the Malaysian circle therefore creating more scoring opportunities. This strategy paid off in the 55th minute with Nikkin scoring his second goal of the game. India stepped up a gear and within a minute as Akashdeep Singh scored the fourth goal for India.
India will be next facing New Zealand on Sunday in another exciting encounter.
---