4 Visually impaired Paralympic athletes beat the reigning Olympic Gold medalist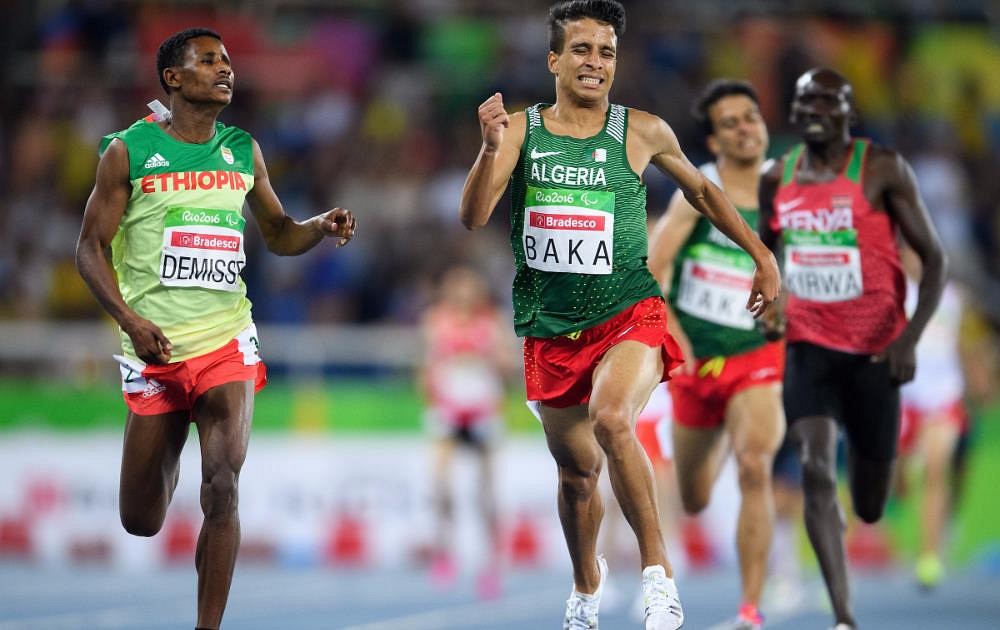 Something incredible happened at the Paralympic games today! 4 visually impaired athletes managed to clock superior timings than the reigning Olympic gold medalist in the 1500m run.
Algeria's Abdellatif Baka won the gold medal and set a new world record after finishing the 1500m T13 run in 3 minutes and 48.29 seconds. The T13 event is for visually impaired athletes.
USA's Mathew Centrowitz was the gold medalist in the Rio Olympics with a timing of 3 minutes and 50 seconds.
Beating the reigning Olympian champion by a good 1 and a half second is a matter of huge pride for Baka and it helps set such a beautiful example in front of the world, that despite being struck with some form of disability, the Paralympic athletes have given it their all to become world beaters.
After winning a medal, an ecstatic Baka said "It wasn't easy to get this gold medal. "I've been working one or two years non-stop and it's been very, very hard for me."
It's so refreshing to see that these Paralympians have given hope to a lot of athletes with some sort of physical disability to sweat it out there and do wonderful things. Overcoming the trauma of having a disability can be one of the biggest hindrances while aiming to do something big and that is where a person's inner strength comes in.
Once the hard work put in by you overshadows the disability god gave you, you will be able to achieve things that even normal people can't.
---