After MS Dhoni, Sushant Singh Rajput is all set to portray another Indian sporting legend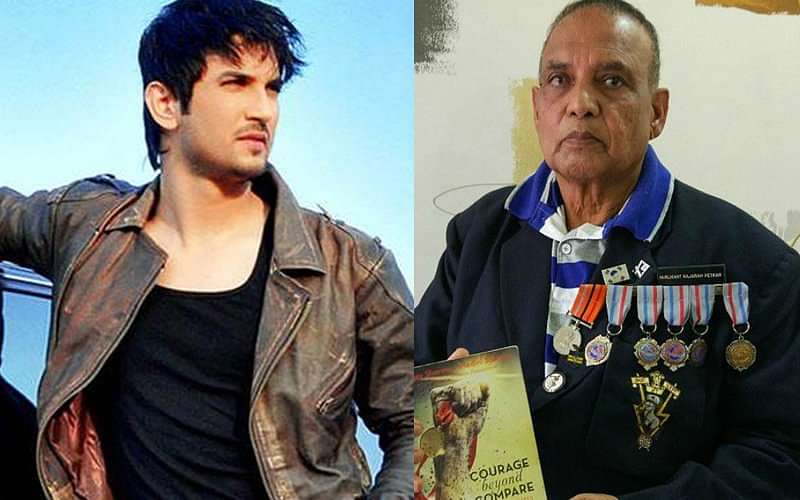 Sushant Singh Rajput is fancying himself as the 'sport biopic' hero of Bollywood. His impeccable portrayal of MS Dhoni amazed everyone in the film fraternity and was received with so much love by fans all around. And while the hoopla around the film hasn't quite fizzed out yet, Sushant is on his way to making another sport related biopic.
This time Sushant would be playing the part of Paralympic gold medalist Murlikant Petkar
Who is Murlikant Petkar?
A private jawan of the craftsman rank in the Corps of Electronics and Mechanical Engineers(EME) in the Indian army, Petkar was disabled during the 1965 war against Pakistan, after sustaining serious bullet wounds.
Having always been heavily involved with sport, Petkar took to Swimming, Table Tennis, Javelin Throw, Athletics and Slalom events as a specially- abled athlete.
He represented India at the 1968 Paralympics in the table tennis category and made it to the second round.
But it was the 1972 Paralympic games, which helped Murlikant Petkar engrave his name in India's sporting folklore for a long time to come. He won the individual gold in 50m freestyle swimming in the 1972 Paralympic games in Heidelberg.
In the same Games, he also participated in the javelin, precision javelin, and slalom events and ended a finalist in all the meets.
Sushant will be undergoing boxing training at the Bhiwani boxing club to be ready for the role.
"The minute I heard his story, I was on. I wanted to do it without a second thought. What an inspiring story! After playing Dhoni, I'm looking forward to playing Petkar, who never allowed his physical hurdles to stand in the way of his dreams. I like playing characters who dream big."
Prashant Singh has been roped in as the director for the movie, which is currently titled, as 'Murli: The Unsung Hero'.
While the success of the movie MS Dhoni – The Untold storycan be largely contributed the large fan following of Dhoni, this movie would have to be a cinematic experienceof the highest order to come any close to the success of Dhoni's biopic.
Let's just hope the crew delivers and does justice to the hardships and achievements of arguably India's best Paralympic athlete
---